Tool Talk #008: Hellwig Truck Sway Bar
Posted on April 2, 2019 by Chris Duke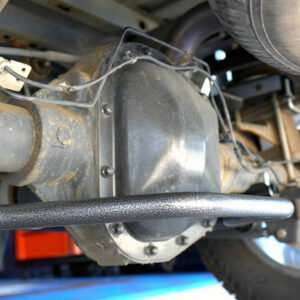 In this episode of Tool Talk I show how to install a Hellwig rear sway bar on a 2011 Ford F-150 pickup truck.
Watch now on my Instagram @chrisduketv
📺 Direct link: https://www.instagram.com/
Links
Buy at Amazon:
Hellwig Rear Sway Bar (Part #7899)
Manufacturer Information
Rear Sway Bar Kit Ford 09-14 F150 with 4-6″ Lift (Part Number: 7899)
For your money, the best aftermarket investment you can make! Hellwig Sway Bars are an extremely effective handling upgrade you can make to your vehicle. Hellwig sway bars offer quick bolt on installation that are engineered to perform. An immediate improvement will be felt when you drive through the first corner with a Hellwig sway bar installed. Though most vehicles come equipped with factory installed sway bars, they are often insufficient for today?s load and tow demands. Hellwig sway bars feature larger than stock diameters and precision engineered components to optimize handling and reduce body roll.
Disclaimer
I am sponsored by CRAFTSMAN, however "Tool Talk" is a video series I created outside of my contract. All opinions and content direction are my own. I do this for my love of tools, the brand, and educating others about great new products. Thank you for watching.
---