Jul 16, 2014
Chris T. and Meredith Ochs from the SiriusXM's Freewheelin' radio show (Road Dog Ch. 128) interviewed me today!
We talked about Motorz, Craftsman tools, the SEMA Show, and more. Listen to the full radio interview here:
Hot Links
Freewheelin' Website, Twitter, Facebook
Thanks to a friend of the show, Rick Gideon, for capturing this photo in his car today!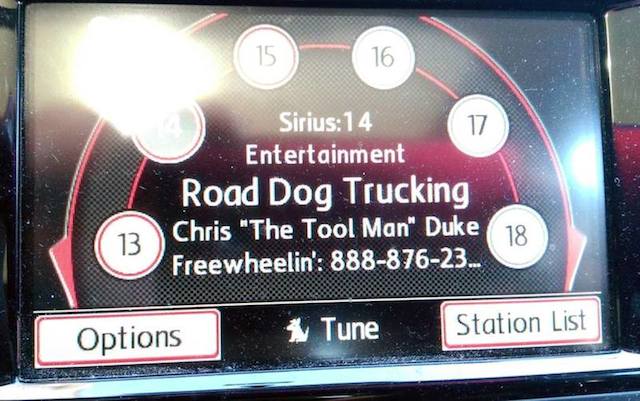 ... (more)