Dec 27, 2016
Duke's Drive: 2017 Jeep Wrangler Willys Wheeler Review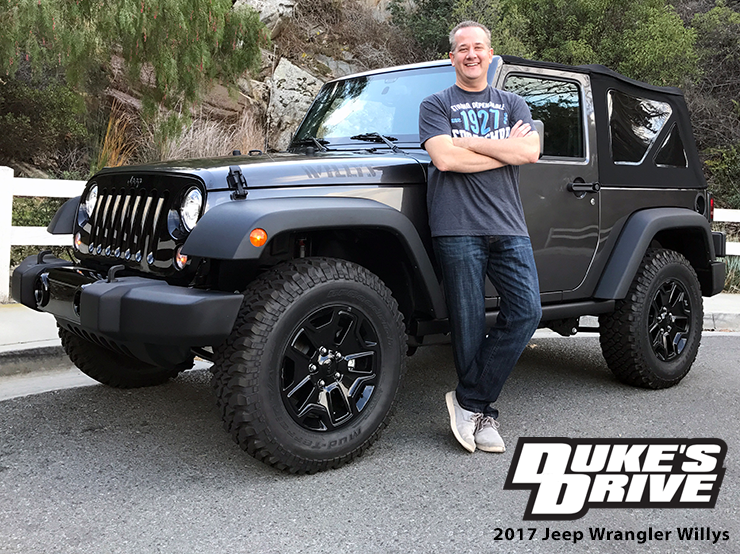 Duke's Drive is all about my experiences with driving new vehicles. It truly is a privilege to be able to drive a brand new vehicle for a week and share my thoughts with you. It is a responsibility that I don't take lightly, or for granted. I know the pains of wanting to test-drive a vehicle you're interested in buying, and it's not an enjoyable experience. These are the stories of my experiences.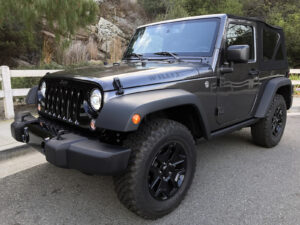 When it comes to testing vehicles, I do my best to review each model with even expectations and an open mind. However, there's no getting around it, I was genuinely excited to try out the latest Jeep Wrangler. For Motorz fans, it's not a particularly well-kept secret that I'm a huge fan of this icon, given the show's recent history. Having said that, and how much I've enjoyed Wranglers in the past, does that same tradition of excellence carry over to 2017 models? To dive into answering that question, I borrowed a brand-new 2017 Wrangler Willys Wheeler 4×4 from Jeep and got to it.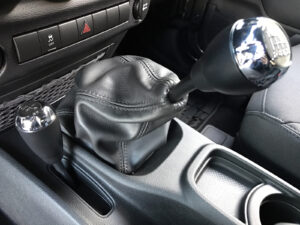 Though it may surprise a few, this is actually the first manual transmission Jeep I've ever driven. Overall, it's not a bad gearbox at all. There's good engagement, and it feels well-tailored to the Wrangler's powertrain. One note: there's not a lot of space in front of the clutch pedal, which resulted in my foot regularly hitting plastic. Not a big issue, just something to be aware of when driving the manual for the first time. Another note regarding the interior: the Alpine sound system absolutely rocks! Unexpected in a dedicated off-road machine, but very welcome nonetheless. Speaking of powertrain, the 3.6L V6 Pentastar that has found a place in multiple FCA vehicles feels right at home here. Throughout my time with the Wrangler, it never felt down on power or torque (closer to the opposite, actually). Turning off-road, it pulls without difficulty, just as you'd expect from a trail-rated Jeep.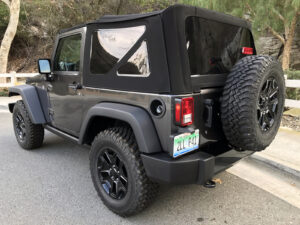 Transmission: solid. Powertrain: easily up to the task. Now time to move on to the "Willys" part of the Wrangler Willys Wheeler 4×4 name. Before diving into package specifics, we need to travel back a few decades to get familiar with the history of that name. Produced in huge numbers between 1941 and 1945, the Willys MB (ultimately becoming known as the Jeep) was the 4×4 utility vehicle many agree was essential to the U.S. winning World War II. The reputation it gained for ruggedness and ability to handle a wide variety of terrain is the inspiration behind the Willys Wheeler Edition package.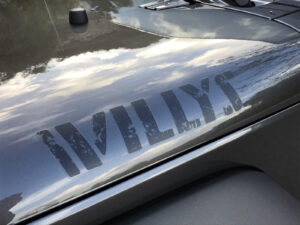 Coming in at $6,400, package hardware includes 17″ high gloss black wheels, BFG tires, 3.73 axles, Trac-Lok rear differential, rock rails and performance suspension. It also brings along a number of cool aesthetic touches, including a "4 Wheel Drive" decal on the tailgate, gloss black grille and bumpers, leather-wrapped shift knob and steering wheel. I'm also a big fan of the Willys decals on the hood. It's such a well-executed throwback look, particularly when matched with a color like the granite crystal metallic on my tester.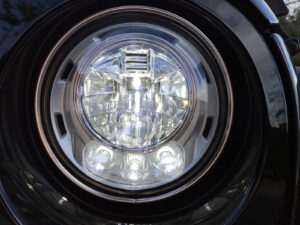 Further assisting the off-road credentials are… wait for it… new headlights! That may sound a little underwhelming, but that's a big deal for the Wrangler, which has had to same units up front for some time. The new LED headlights are a vast improvement, and even that feels like an understatement. Nighttime visibility is remarkably better, a critical factor when it comes to evening off-roading. The fog lights are also LED, which both further improves visibility, and gives this Wrangler a sharp, clean and cohesive look.
Duke's Mods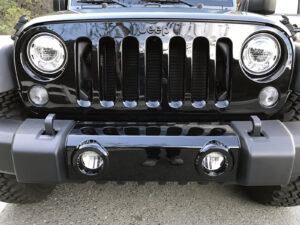 That's the beauty of a Wrangler this well spec'd: there's not much left that needs done. Ideally, I'd absolutely add a heavy-duty winch up front if you're headed off-road. As capable as the Wrangler is, a dependable winch can make all of the difference when getting out of tight spots, or helping out a buddy caught in tough terrain. I'd also go ahead and add some additional grunt to the 3.6L V6. A few options include adding a high-performance Y-pipe and free-flowing cat-back exhaust system. Or, if you'd like to take it up several notches, supercharger kits are also available.
Summary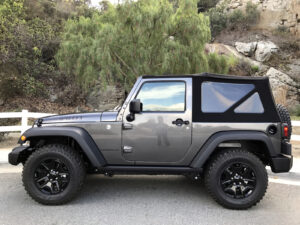 It's genuinely difficult to find anything wrong with this Wrangler, or even things I'd recommend changing. It provides everything you need in a Jeep, while cutting back on unnecessary additions that can hamper the on-road fun and off-road capabilities we've come to expect from one of the auto industry's most iconic models. Better yet, the price is right about where it should be at $35,120 as tested. For the hardcore, leaving off the Power Convenience Group and Alpine sound system takes a further $2,600 off of that price, and saves some additional weight. Either way, this is an outstanding offering, and one that certainly lives up to the high benchmark set by its predecessors.
Please follow me on Twitter, Facebook, and Instagram, and read my other car reviews at dukesdrive.com.
Photos
Video
Summary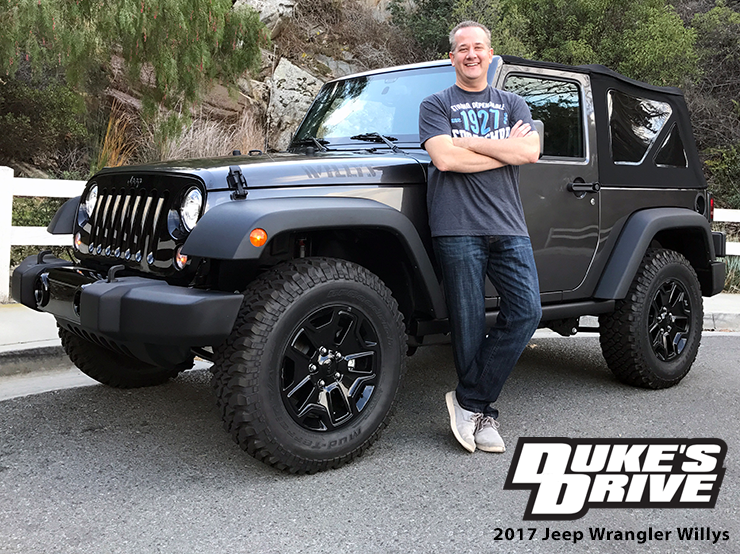 Duke's Drive: 2017 Jeep Wrangler Willys Wheeler
Description
Given how much I've enjoyed Wranglers in the past, does the tradition of excellence carry over to 2017 models? To dive into answering that question, I borrowed a brand-new 2017 Wrangler Willys Wheeler 4x4 from Jeep and got to it.
Chris Duke
No Replies to "Duke's Drive: 2017 Jeep Wrangler Willys Wheeler Review"
---