Jan 13, 2015
Choosing The Right Wheels & Tires For Your Vehicle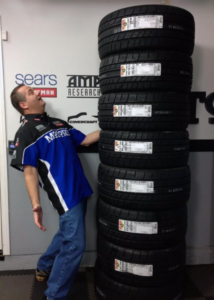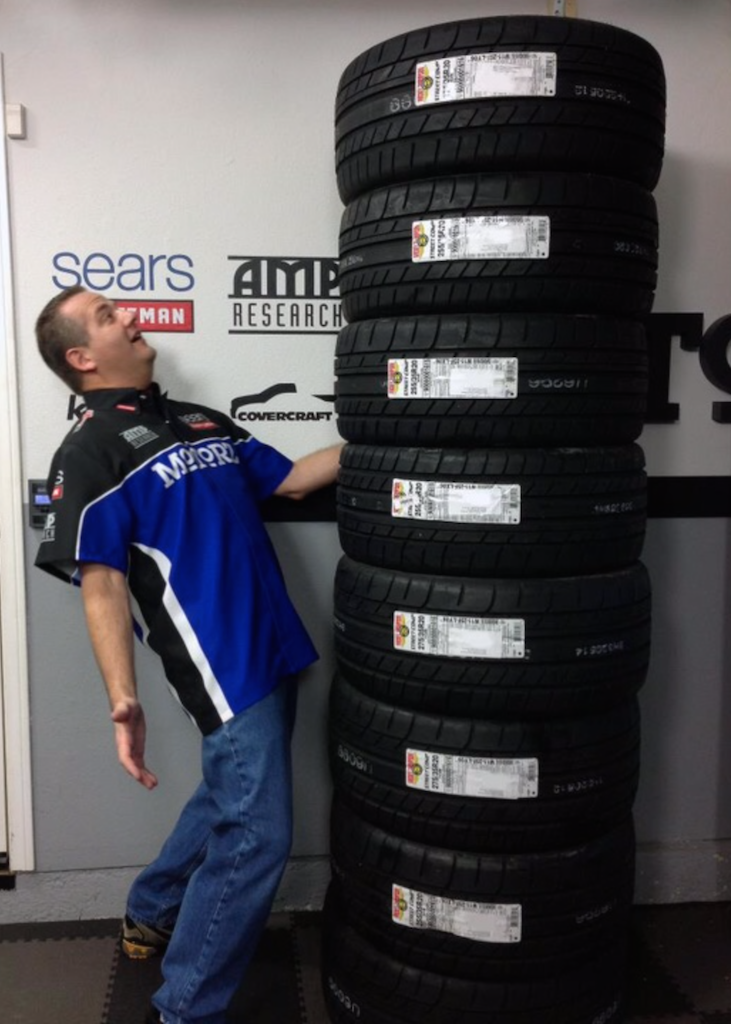 Regardless of manufacturer, the car as we know it is becoming much more complex. Truly next generation materials, advanced technology and skyrocketing efficiency are all becoming increasingly commonplace. Yet, at the core of it all, wheels and tires remain the most critical components of a vehicle's safety, performance, comfort and usability. Selecting the right combination is essential.
Purchasing the right tires should be a carefully thought out process. The first step should always be to consider the climate. Think about what the worst-case scenario likely will be and plan accordingly. No matter how beautiful summer roads may be, if winter is likely to bring heavy snowfall, summer tires are not going to work year round.
A common misconception is that the size or drivetrain of a vehicle affects handling in adverse conditions, particularly snow. That is far from the case. Even cars known for all wheel drive or off-road systems can quickly become helpless without the right tire. Think of it as a football player without cleats (Go Chargers!). No matter how accomplished the athlete is if the connection to the ground is missing, performance is greatly impaired.
If snow is a serious possibility, it is definitely best to purchase a set of winter tires to replace your sportier treads when the flurries begin. If your budget does not allow for multiple sets, a solid all-season tire designed to handle tough situations may be suitable.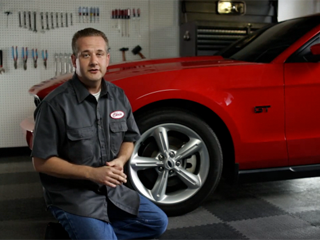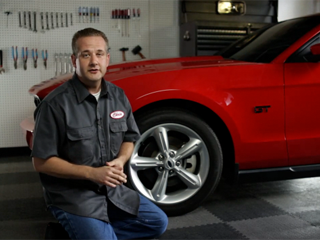 With any tire purchase, always make sure to spec the correct size. Check with your dealership or highly reputable websites like TireRack.com to make sure you have the right fit. For more information on purchasing aftermarket wheels and tires, check out this in-depth episode from another show I host called Auto Center, for more on load ratings, adjusting your speedometer to reflect new wheel sizes and other vital info.
If you plan to spend time on the track, budget for a dedicated set of performance tires. Aggressive street tires may age gradually on the road, but track work truly obliterates rubber. The decision on what kind of track tire to use, how many laps they can withstand and overall cost will likely be decided by your vehicle, driving style and type of track activity.
A great resource can be your local Sports Car Club of America, or SCCA, chapter. Chances are there are other drivers who track cars similar to yours and may have advice on what works best. As always, do your own research on specific tires to make sure recommended options are the right choice for your specific vehicle.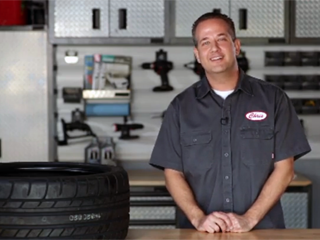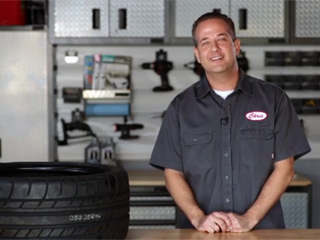 Ready to take the next step towards performance? In this other episode of Auto Center, I'll explain everything you need to know when it comes to selecting the right tire for high-speed, enthusiastic driving.
When it comes to wheels, style is a deciding factor but make sure not to sacrifice safety. Generally, it is recommended to buy wheels as new as possible from a respected manufacturer or distributor. With that approach, you can help to guarantee a genuine, safe and strong product.
Background research on the maker of a wheel can reveal either a strong reputation or warning signs to avoid. Just as with tire tread, an inferior wheel can have disastrous consequences. Any signs of cracking, stress fractures or even remote fatigue are serious on the highest level. Paying a little extra for a quality set of wheels can make an enormous difference.
As with tires, there are thousands of options for wheels. For sportier driving, the lighter the unsprung mass the better. Especially for track work or competitive driving, a lightweight but strong wheel can save precious time on the clock. For daily driving, sacrificing some weight for a slightly less expensive and more durable set can prove highly cost effective given regular wear and tear.
If you're adding winter tires to the stable, it makes sense to throw in winter wheels at the same time. Salt, snow, slush and easily obscured curbs can quickly tarnish a beautiful set of summer wheels. Should wheel appearance be less of a concern, it may be possible to fit winter tires on your standard wheels. Check with your dealership or original manufacturer to make sure such a procedure is recommended.
For more information on upgrading any of your vehicle's characteristics, feel free to visit www.motorz.tv for dozens of episodes covering virtually every aspect of automotive improvement.
Summary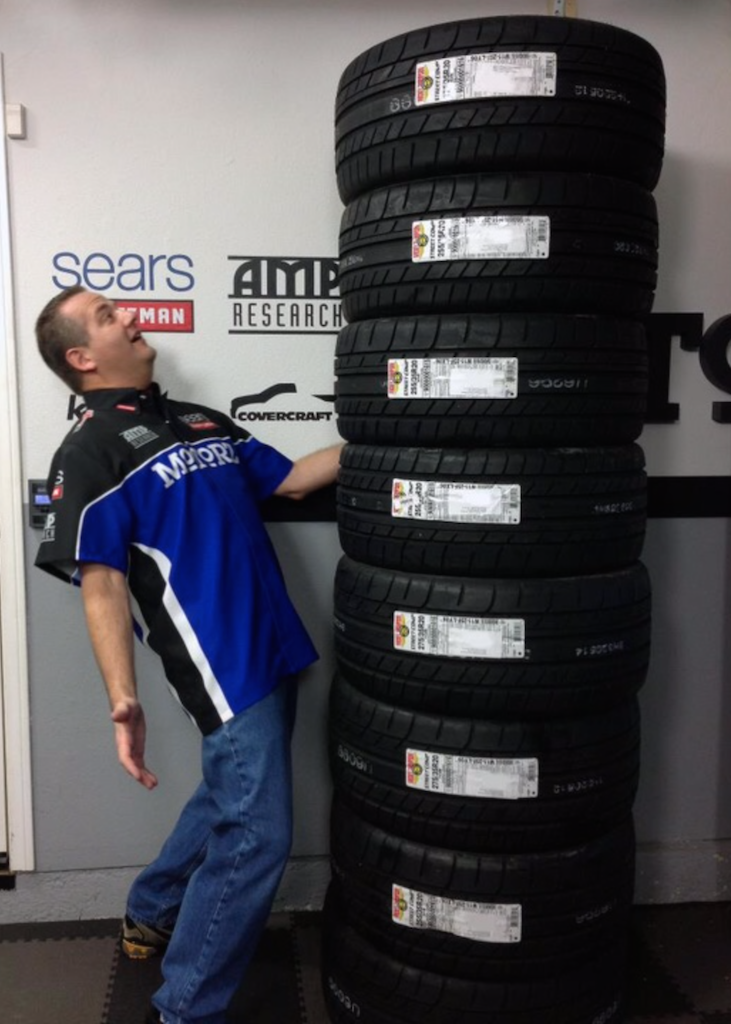 Choosing The Right Wheels & Tires For Your Vehicle
Description
Wheels and tires remain the most critical components of a vehicle's safety, performance, comfort and usability. Selecting the right combination is essential.
Chris Duke
1 Reply to "Choosing The Right Wheels & Tires For Your Vehicle"
Mar 12, 2015 (8:29 am)

It's more important than what most people think about choosing the correct tires and wheels for your car or… http://t.co/0ykEagtkaK
---