Mar 12, 2019
Craftsman Pressure Washer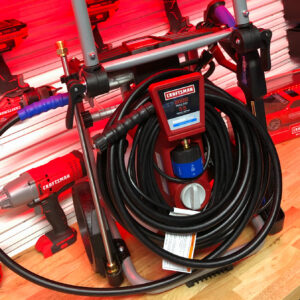 In this episode of Tool Talk, I take a look at the CRAFTSMAN 2000 PSI Electric Pressure Washer.
Links
CRAFTSMAN 2000 PSI 1.1 GPM Electric Pressure Washer (Item #CMEPW520)
Social Qs
mambar1: "Nice rig! Any special ports for draining the water for long term storage or prevent freezing in colder climates?"
There are no special parts for draining the water. CRAFTSMAN recommends you drain the detergent tank, run the washer with one of the two soap nozzles for a few minutes. Tip the unit to the right (water outlet facing down) for two minutes. For long term storage or winter storage, a PumpSaver (model 6039) is recommended.
Disclaimer
I am sponsored by CRAFTSMAN, however "Tool Talk with Chris Duke" is a video series I created outside of my contract. All opinions and content direction are my own. I do this for my love of tools, the brand, and educating others about great new products. Thank you for watching.
Merch
Please help support and promote my show! Shirts are now available at Amazon Prime. Click here to shop or search Amazon for "Tool Talk Duke".
No Replies to "Craftsman Pressure Washer"
---