Dec 2, 2020
New Tool Talk Logo for 2021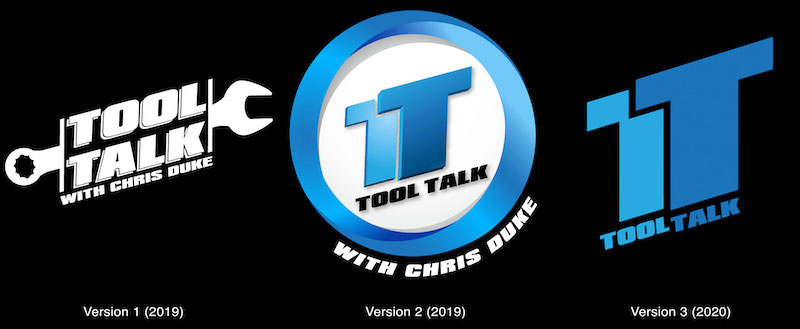 It's fun to switch things up from time to time! While I loved the original wrench logo, it quickly became clear that "Tool Talk with Chris Duke" was meant to be more than just about tool reviews.
So, about halfway through 2019 I changed up the logo to the round version without the wrench. I really loved this version as well, but after having it for a year and a half this way, I wanted to change it again.
This time around, I wanted to focus on the "TT" only by removing the gradients and 3D effects, and keep things as simple as possible.
Introducing version 3 to carry the brand into 2021… a flat two-color simple TT logo! This will roll out with the 40th episode, now available!
No Replies to "New Tool Talk Logo for 2021"
---