Jun 21, 2018
Top 10 Tips to Prep Your Vehicle for Summer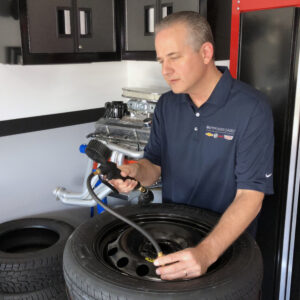 The following post was sponsored by the GM BuyPower Card from Capital One®. All opinions are my own and not directed by Capital One. To learn more about the GM BuyPower Card, click here.
Planning a summer road trip? Sending a kid off to college 3,000 miles away? Just want to get your ride ready for the summer?  Before you head out to your favorite getaway spot or your kid rides off into the sunset, I've put together my top 10 things you need to check before hitting the road so you don't run into car problems.
Before we get to the tips below, we all know that car maintenance and repair expenses can certainly add up over time, and they're on-going–no matter whether you have a new vehicle or an old one. Long trips can cause a lot of wear and tear on your vehicle's engine, drivetrain, interior and exterior. So while you are putting all those miles on your car this summer, why not put all those expenses (and gas expenses) on the BuyPower Card, a card that rewards you for your purchases, so you can get a sweet discount your next ride?
Now to the tips!
Scheduled maintenance. Is your scheduled maintenance light on? If it's not, check to see when your last scheduled maintenance was. Before you or your kid hits the road is the best time for you to take it into your dealer or local shop to have it serviced. They'll probably take care of a few of the things above as part of their service. Having a hard time keeping track of your scheduled vehicle maintenance? Get an app! There are plenty of apps that help you track your scheduled maintenance, mileage, expenses, etc. They'll send you notifications when you need to get things done to your vehicle.
Tires. Check your air pressure (including your spare) and check your tire for wear. These will be the first to go on long rides, and a quick check of both could save you a lot of money and time stuck on the side of the road. Get a new set of tires if your tread is low. If your tread is fine, but you haven't rotated your tires in a while, get that done, if recommended by your Owner's Manual
Battery. Your tires keep you on the road, but if you can't start your car, they won't do you any good. Has your battery been giving you trouble lately? Now's the time to replace it. They're under a hundred bucks and many auto parts stores will swap them out for you right there in the parking lot.
Brakes. Check your brake pads and rotors. Have they been squealing lately? There's a metal shim indicator on brake pads that will start making a sound when your pads get low–well before your pads are completely gone and you're pressing metal to metal. But never let it get to that point. Most wheels allow you to peek through to the pads to see how much you've got left. Use a small flashlight to help. If you've got less than 1/4″, it's time to have them further inspected and possibly replaced.
Oil. When was the last time you had your oil changed? Check your owner's manual to determine how often you should change your oil. The common rule of thumb is every 5,000 miles, but some vehicles are good to 10,000. But never let that number alone determine when you change your oil. Many factors can vary it. My best advice (especially for an older vehicle) is to check the oil level via your dipstick once a month to make sure you aren't running low. An engine without oil is going to seize up on you, and you don't want that! And always change your oil filter when you change your oil. Many oil change facilities will even check your brake pads for you – two for one!
Coolant. Long summer rides can be brutal on your engine. Hot summer temps, long drives, driving up to the mountains, towing a trailer or boat, the added weight of all your kid's stuff he'll be cramming into a small dorm room … all these factors are added stress to your engine. It needs to stay cool. Once your vehicle has cooled down, be sure to check your coolant level per your Owner's Manual instructions. You do not want your vehicle overheating.
Wipers. Winter is over, and the lighter rain from Spring should tell you whether or not it's time to get new wiper blades. Don't think that just because it's summer, it won't rain. Before you head out, replace your wiper blades if they've seen better days, and don't forget to top off your wiper fluid reservoir.
Spark plugs. If your spark plugs haven't been changed in over 30,000 miles (check your owner's manual to determine when you should change them), get them swapped out for new ones. You will improve your engine's performance, fuel efficiency, and prevent other problems. These little guys get abused inside your engine. Don't neglect 'em.
Tools. Be prepared for that unexpected breakdown. You've prepared for the worst, but stuff still can happen. Bring a small toolkit with you, a pair of work gloves, and make sure your vehicle has a jack, a tire iron, and your owner's manual. Don't rely on your vehicle's battery to charge your phone, because if it dies–so will your devices. Be sure to bring a portable battery charger for your phone, or better yet–get one of those car battery jump starters that have a USB port to charge your phone. And don't forget to charge that as well.
Common sense. Use your eyes and hands. Get a little dirty. Climb around inside your vehicle and look for problems. Climb underneath it, and check out the engine compartment. Anything look broken? Got strange wires or leaks? Don't dismiss them. Check out your lights, hoses and belts under the hood, dashboard lights, exhaust leaks, transmission fluid, brake fluid level, power steering fluid, and of course your blinker fluid (maybe not that last one!).
All of these things should be on your checklist before you hit the road or your kid takes his or her car off to college this summer. Dismissing any of them could take a fun road trip to a bad turn. Most of these are easy things to check and fixing them right now will be a lot cheaper in the long run.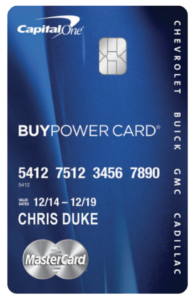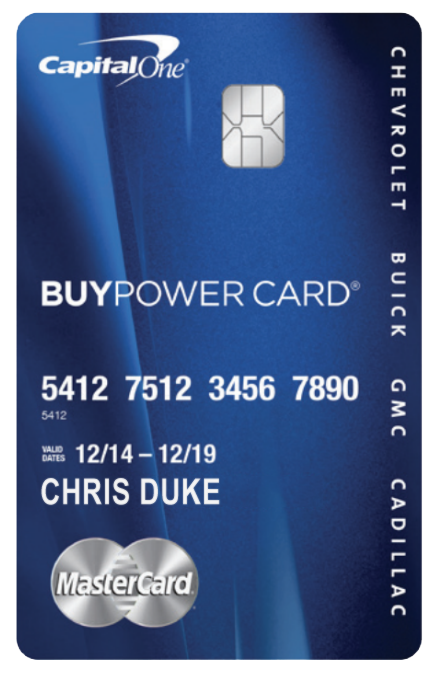 And the BuyPower Card I mentioned earlier is a great way to cover off on any of these expenses. As a GM BuyPower Card cardholder, I love its reward structure for accumulating Earnings*. Check this out: Earnings can be put toward the purchase or lease of a new Chevrolet, Buick, GMC or Cadillac vehicle. Cardmembers earn 5% back on the first $5,000 of purchases each year, then 2% unlimited beyond that. Plus, there are no limits on earning, and your Earnings don't expire for the life of the account. All GM dealers participate in this program, so you don't have to worry about going to a specific dealership to redeem your Earnings!
No Replies to "Top 10 Tips to Prep Your Vehicle for Summer"
---