Feb 12, 2019
Craftsman V20 Small Area Light

In this first episode of Tool Talk, I take a look at the new V20 cordless small area LED light from CRAFTSMAN (item number CMCL030B).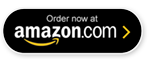 Disclaimer
I am sponsored by CRAFTSMAN, however "Tool Talk with Chris Duke" is a video series I created outside of my contract. All opinions and content direction are my own. I do this for my love of tools, the brand, and educating others about great new products. Thank you for watching.
Merch
Please help support and promote my show! Shirts are now available at Amazon Prime. Click here to shop or search Amazon for "Tool Talk Duke".
No Replies to "Craftsman V20 Small Area Light"
---