Mar 22, 2015
Duke's Drive: 2015 Dodge Durango AWD Review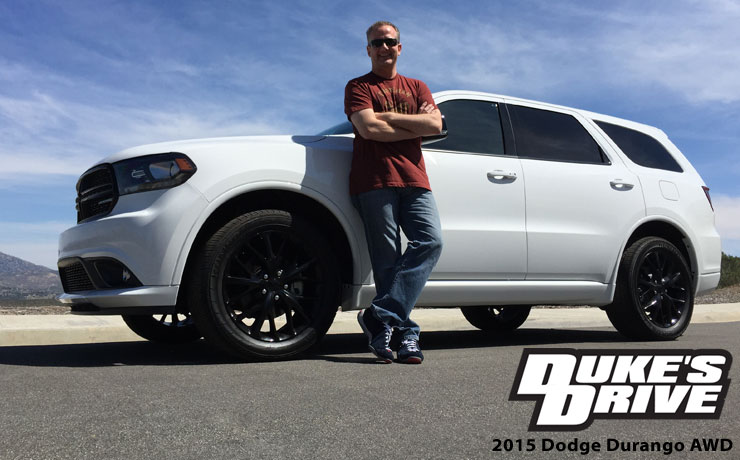 Duke's Drive is all about my experiences with driving new vehicles. It truly is a privilege to be able to drive a brand new vehicle for a week and share my thoughts with you. It is a responsibility that I don't take lightly, or for granted. I know the pains of wanting to test drive a vehicle that you're interested in buying, and it's not an enjoyable experience. These are my un-edited stories of my experiences.
Ever heard the phrase "absolute power corrupts absolutely?" After driving the SRT versions of the Challenger, Charger and Grand Cherokee, I'm familiar with just how easily that power corrupts. Having full-on V8s under the hood quickly becomes addictive and anything less feels pedestrian.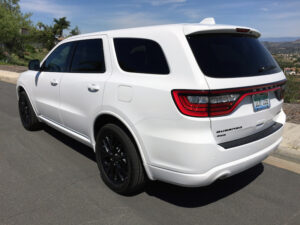 So, when I was given the keys to a 2015 Dodge Durango with a 3.6L V6, I wasn't overly optimistic about the driving experience. Although I'm not often caught off-guard, I'm happy to say this Dodge crossover was a hugely pleasant surprise.
For those unfamiliar with the Durango, think of it as a cross between sedate family hauler and sharp looking SUV. Coming in at $39,395 base, the version I tested came to a total of $45,665. Not exactly entry level, but what you get for the money can rival vehicles at twice the price. For example, it's $20,000 less than the Grand Cherokee SRT that I reviewed earlier.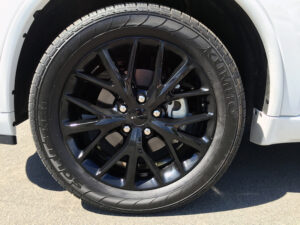 To begin with, there's the engine. True, this 3.6 V6 isn't much of a match for HEMI V8s. However, the available 290 hp is surprisingly potent, delivering power to all four wheels via an eight-speed auto transmission. In manual mode, specific gears can be selected via wheel mounted shift paddles.
While the powertrain may lag behind SRT models, luxury appointments are a different story. If you're in a colder climate, the heated seats and steering wheel are a must. Additionally, the power lift gate, keyless entry/start, blind spot warning and rear back-up camera add substantial convenience.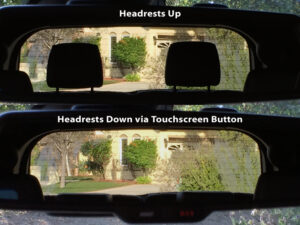 One of my favorite features is the ability to control the 3rdrow power headrests from the 8.4" touchscreen display. Just tap a button, and they instantly flip down and out of the way from obstructing  your view.
I've tested a number of vehicles, but this by far was my family's favorite. My wife loved the spacious (and well equipped) interior, second row aisle and ride quality. As for my daughter, the large sunroof, rear A/C controls and third row made for a winning combination.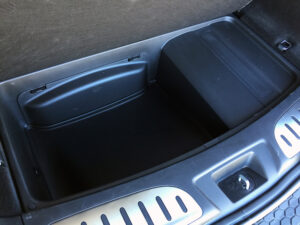 In a runaway, my favorite feature was the sound system. With a massive subwoofer in back, the 500W stereo cranked some serious noise. Even when playing Sirius XM satellite radio, the quality was much higher than expected.
As the first non-SRT vehicle I've driven in some time, I was prepared to be somewhat disappointed. With decent power, a great interior and sharp looks, there ended up being little reason for that concern. If luxury and family usability outweigh the need for low 0-60 times, the Durango offers a package hard to beat at any price point.
My suggestion: pick one up while you still can. Rumor has it 2015 may be the last year for this great mix of performance, style and utility.
Please follow me on Twitter, Facebook, and Instagram, and read my other car reviews at dukesdrive.com.
Exhaust
Have a listen to the sound of the V6 exhaust on this 2015 Dodge Durango AWD.
On The Radio
I'm also a co-host on the syndicated radio car show "The Drive", hosted by my Motorz co-host, Alan Taylor. Here's what we said about the 2015 Dodge Durango on the air! Start listening to the segment at 1:34 into this broadcast.
March 31, 2015
Photos
Summary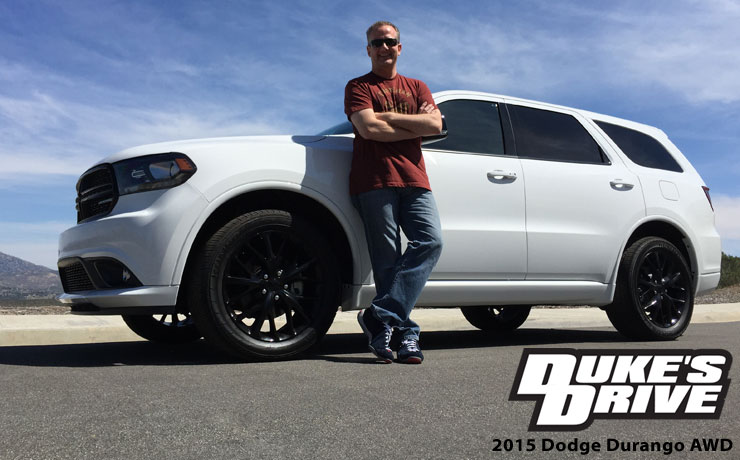 Duke's Drive: 2015 Dodge Durango AWD
Description
My review of the 2015 Dodge Durango. Pick one up while you still can. Rumor has it 2015 may be the last year for this great mix of performance, style and utility
Chris Duke
No Replies to "Duke's Drive: 2015 Dodge Durango AWD Review"
---