May 1, 2015
Duke's Drive: 2015 Ford F-150 EcoBoost Review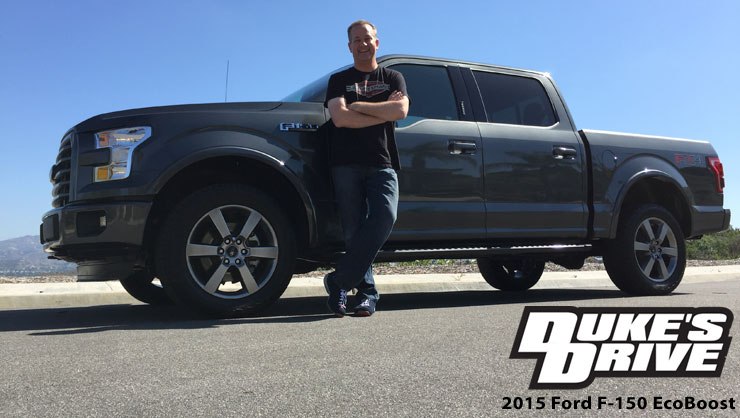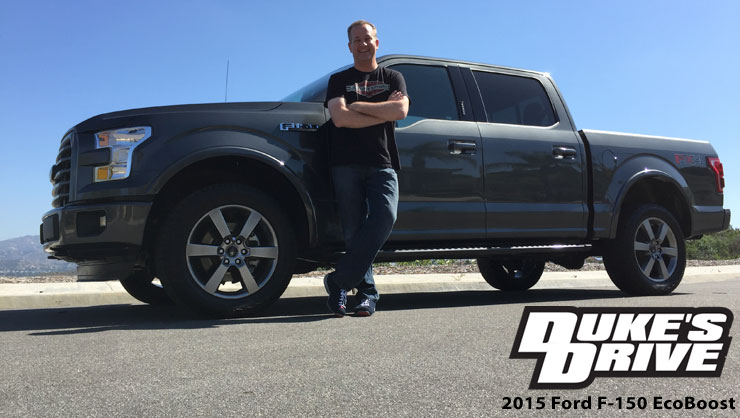 Duke's Drive is all about my experiences with driving new vehicles. It truly is a privilege to be able to drive a brand new vehicle for a week and share my thoughts with you. It is a responsibility that I don't take lightly, or for granted. I know the pains of wanting to test drive a vehicle you're interested in buying, and it's not an enjoyable experience. These are my stories of my experiences.
For companies like GM and Ford, new vehicle launches are fairly frequent. Whether an entirely new car or minor facelift, considering the sheer number of models available, lineup changes aren't rare. Some, however, are substantially more important than others. At the absolute top of the food chain is the Ford F-150.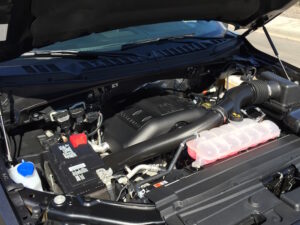 There's really only one way to put this: it's the best selling vehicle in North America. In fact, Ford sells an F-150 every 35 seconds. Not produces, but sells. By comparison, Chevy signs over a Silverado once per minute.  So, when Ford announces a major update for its best selling vehicle, it truly is a "make or break" scenario. After my time with the all-new 2015 model, I'm happy to report Ford hasn't just created a new F-150; they're created a new benchmark entirely.
I was given the keys to a 2015 Ford F-150 SuperCrew 3.5L V6 EcoBoost. Let's go ahead and address my first concern straight away: the engine. My daily driver is a 2005 F-150 with a hugely potent 5.4L V8. It's been completely built through Motorz TV and needless to say, it absolutely hauls. Even though I greatly admire the EcoBoost, I was concerned it just wouldn't have the power I expect from a big truck.
This turbo six puts down 365 hp at 5,000 rpm and 420 lb-ft torque at 2,500 rpm. Those are very healthy numbers and the on-demand power delivery left me impressed. As for the sound… that admittedly leaves a lot to be desired. Though it's not a big issue, I'd highly recommend an aftermarket exhaust. Acoustics aside, the EcoBoost is more than capable of powering a full size pickup.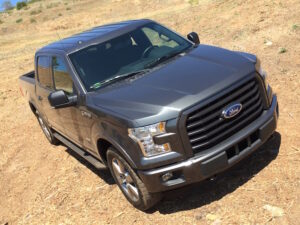 I didn't have the opportunity to test towing capability, but I did plenty of city and light off-road driving. The EcoBoost ran without issue, never feeling underpowered or in a situation it couldn't easily handle. A big reason for that is Ford's pretty incredible F-150 weight loss program.
By using an aluminum-alloy body, this truck comes in at 700 pounds less than the previous generation. At nearly half a ton, that difference greatly amplifies both the power and driving characteristics of the truck. It's still heavy duty but without unnecessary weight attached. This was quite a gamble for Ford but one that is already paying off in spades.
As a 2005 F-150 owner, I found the interior upgrades for the 2015 model to be more than impressive. The materials, layout and overall feel are night and day. Yet, it still feels very much like a classic F-150. Excuse the cliché, but it delivers the best of both worlds. Even though it's 10 years on from my truck, everything is familiar, just substantially improved. Job very well done.
The one area where I would advise caution is price. The base for a 3.5L EcoBoost 4×4 SuperCrew is $38,635. Pretty typical and in my opinion very reasonable. However, once you start ticking option boxes things can get a little silly. It's not difficult to spec an F-150 in the $60,000 range, which I'll be the first to admit, is way up there for a pickup. Just keep your eye on option prices and you can have a phenomenal truck for pretty close to base price.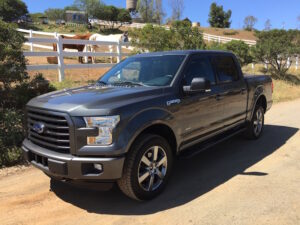 Finally, there's the look of the truck. Probably not among your highest priorities when buying a pickup, but it's still important. As far as I'm concerned, not only is it the best looking F-150 to date, but the best looking truck on the road period. New, bold lines are present throughout the exterior while still maintaining a classic F-150 stance.
In a way, that's a great metaphor for the entire truck. It remains an F-150 through and through but with countless upgrades that transform the package. My conclusion: Ford has pulled off something pretty fantastic, retaining all we love about their best selling truck but taking it to a new level.  The 2015 Ford F-150. Meet the new boss, just like the old boss, but with a much stronger resume.
Please follow me on Twitter, Facebook, and Instagram, and read my other car reviews at dukesdrive.com.
Exhaust
Have a listen to the sound of the V6 Ecoboost exhaust on this 2016 Ford F-150.
On The Radio
I'm also a co-host on the syndicated radio car show "The Drive", hosted by my Motorz co-host, Alan Taylor. Here's what we said about the 2016 Ford F-150 on the air!
April 25, 2015
Photos
Summary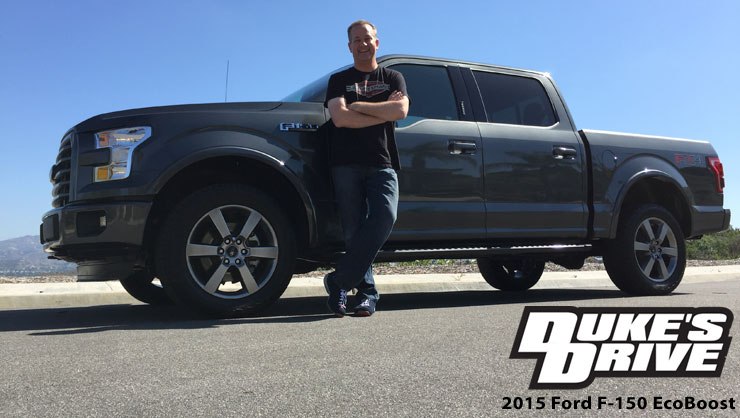 Description
My review of the 2015 Ford F-150 EcoBoost. Meet the new boss, just like the old boss, but with a much stronger resume.
Chris Duke
1 Reply to "Duke's Drive: 2015 Ford F-150 EcoBoost Review"
Aug 7, 2015 (12:55 pm)

.@Motorz's @ChrisDuketv has a few things to say about the 2015 #F-150 EcoBoost. http://t.co/kBOPHesdsy
---