Apr 24, 2015
The Fast and the Furious: Real Car Guys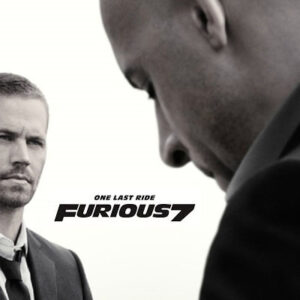 The Fast and the Furious. It's difficult to think of a time before that phrase was in the lexicon of action movie fans around the world. With the release of the newest and seventh entry, Furious 7, the series is approaching its 14th anniversary. While the newest films showcase daring heists, The Fast and the Furious has always meant something unique to one select audience: car fanatics.
Although the focus has now changed to high-speed, adrenaline fueled heists, the first several films welcomed the cars as the stars. Heroes like Brian's 2JZ Toyota Supra and Dom's 900+ horsepower Dodge Charger became the stuff of dreams for thousands of auto enthusiasts. Even today, phrases like "Danger to Manifold" and "Nice car, what's the retail on one of those," are commonly found on popular car blogs.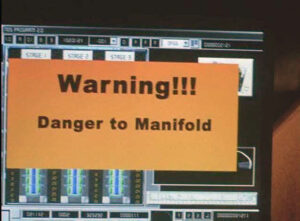 As thrilling as a film about street racing sounds, the main reason for the series becoming a religion is more complex: it helped to reignite a passion for cars in general. After the first film hit the big screen, even those with little previous interest in cars had a favorite Fast and the Furious ride. To a greater extent, it united entirely different car cultures. Whether fans learned towards the muscle of a '69 Charger, the turbo insanity of a fully built 2JZ or even new supercars, there was something for everyone.
It also helped launch a greater desire for car customization. Very, very few of us will ever be able to afford full-on supercars. Yet, that same level of performance can be extracted for significantly less from a surprising variety of affordable rides. More than almost anything else, The Fast and the Furious made that hopeful reality clearer than ever.
Take for example Brian's Supra. That featured the legendary 2JZ engine, which Toyota dumped into almost everything it made in the 90's. Thanks to the bullet proof inline 6, swapping in more powerful turbos and dialing up boost can deliver a daily-driver safe 500 hp. Full tilt builds have seen as much as 1,200 hp from the small displacement six banger. Not bad.
The same goes true for the domestic market. Classic muscle cars that have been reasonably well maintained can be had for around the same money as a new hatchback. Plus, V8 power can be had on the cheap in a rainbow of Mustangs, Camaros, etc. And, as is the case with large displacement engines, can fairly easily deliver stratospheric power levels.
The Fast & Furious franchise didn't invent car culture and the modifying craze, but it helped give way to an entirely new generation of car fans. That includes a few of the actors in the movies themselves.
Perhaps the best example is that of Paul Walker. A stunt driver may have done the majority of Walker's Fast and Furious racing scenes, but he was a talented driver and enthusiast in his own right. One glance at his garage is all that is needed to see just how dedicated he was to all things automotive. His personal collection included numerous highly desirable Japanese Domestic Market (JDM) imports, German performance machines and classic domestic muscle.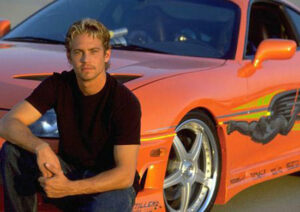 In fact, he had a particular affinity for Fox body Saleen Mustangs. Probably not what most would expect from the tuner car household name. Perhaps even more unique is that his personal Toyota Supra had dozens of performance upgrades, but only a mild chin spoiler and aftermarket BBS wheels added to the exterior. In other words, basically the inverse of the wild orange example he drove in the original Fast and the Furious.
Following his unfortunate death in November 2013, millions shared in the pain of a lost icon. Some will miss him as an actor, others because he was a genuinely great human being. For car fans though, it does seem to have a deeper impact, much for the same reason the movies have become some of our favorites. They aren't just films, and he wasn't just an actor. They're a symbol of our gasoline-fueled veins and he was one of our own. I think that's why we felt such a loss when he passed. We didn't lose just a Hollywood A-Lister. We lost a brother.
Perhaps, more than anything else, that's the true significance of The Fast and the Furious. It doesn't matter if your dream ride is a blown '69 Yenko Camaro, stock Ferrari 458 or fully built COBB WRX STI. We're all addicted to the same mode of transportation, and in-part thanks to this series of films, our community is tighter than ever.
From the opening credits on June 18, 2001, to the tearjerker finale of Furious 7, the evolution of the franchise has been one heck of a ride. Here's to a long future for The Fast and the Furious, and all of us who live life one-quarter mile at a time.
Summary
Description
The Fast and the Furious has always meant something unique to one select audience: car fanatics. It also means a lot to me, and here's why.
Chris Duke
No Replies to "The Fast and the Furious: Real Car Guys"
---