Jun 1, 2015
Duke's Drive: 2015 Ford Mustang GT Review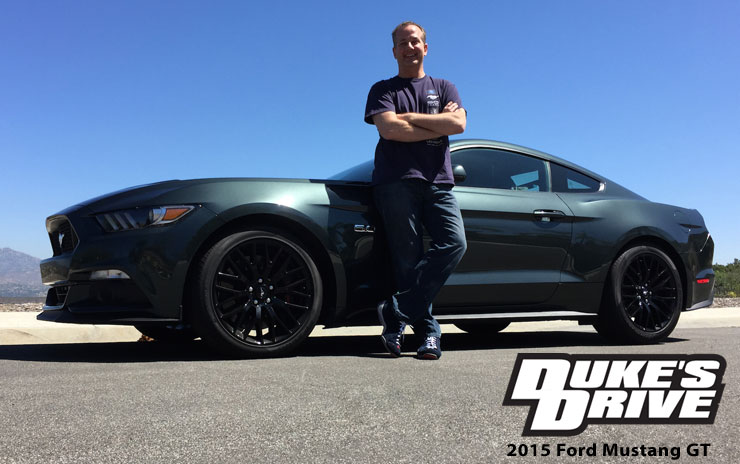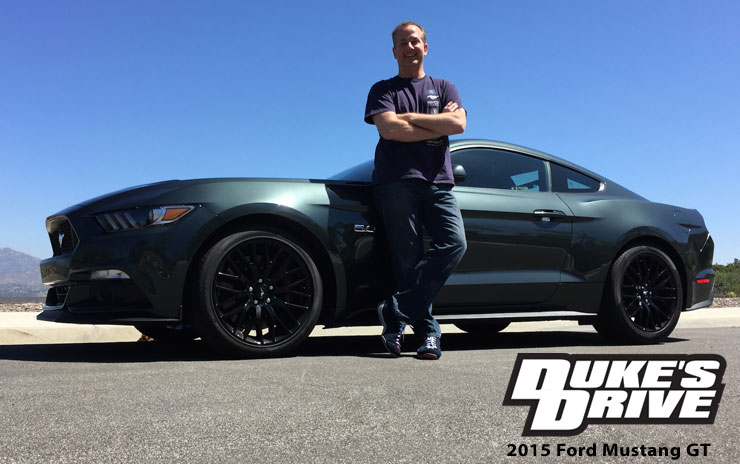 Duke's Drive is all about my experiences with driving new vehicles. It truly is a privilege to be able to drive a brand new vehicle for a week and share my thoughts with you. It is a responsibility that I don't take lightly, or for granted. I know the pains of wanting to test-drive a vehicle you're interested in buying, and it's not an enjoyable experience. These are my un-edited stories of my experiences.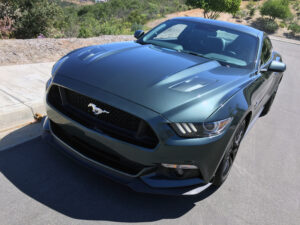 A 5.0L V8 Mustang. When it comes to classic Americana, that recipe is hard to beat. So when Ford announced that an entirely new kind of pony car was inbound, I'm pretty sure we were all a mixture of nervous and excited. Did Ford get the ingredients right with the newest Mustang? I grabbed the keys for a week to find out.
We could play around with all of the differences between the last gen pony and this one, but let's be honest, you buy a Mustang for pretty much one reason: to move very, very quickly. With the 2015 Ford Mustang GT, that objective is more than accomplished.  The 5.0L V8 is fast. Very, very fast. Absolutely, mind-bendingly fast, and a blast to drive.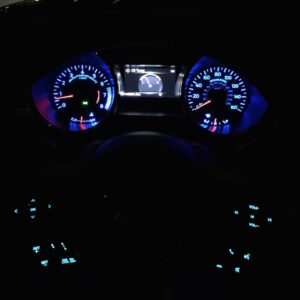 Try 0-60 in 4.4 seconds and the ¼ mile in 12.8 seconds at 112.2 mph. And believe me, as quick as those numbers sound, they feel like light speed inside the cabin. Part of that is due to the right-now power delivery of all 450 hp. Virtually anywhere in the power band, just punch the pedal and the GT gets into full stride without hesitation.  This isn't a V8. This is warp drive.
Beyond the immense Coyote V8 under the hood, a headline for the 2015 model is the introduction of independent rear suspension. True, Mustang diehards will likely point out that certain, limited-run SVT models featured IRS previously. With the 2015, however, IRS is now featured on every pony that leaves the Ford stable. Much has been made of this revolution, but does it really transform the car's road holding? Sort of.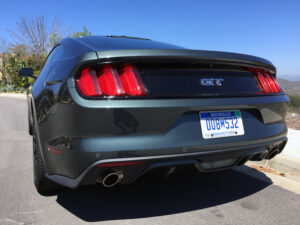 With an IRS out back, the Mustang no longer feels knife-edge. Hitting bumps mid-corner no longer sends the back hopping out of place, which adds loads of confidence in practically any driving situation. Yet, there's really no way to get around one key fact: the 2015 GT weighs in at 3,814 pounds. That's a full 196-pounds more than the last generation. Amazingly, even with a weight disadvantage, the 2015 will take a Boss 302 to lunch in both figure eight times and g-forces generated.
No, this isn't the most nimble or delicate of cars. Nor does it need to be. Mustangs are made to make ¼-mile runs disappear as quickly as possible. A task at which this iteration does better than practically any of its predecessors.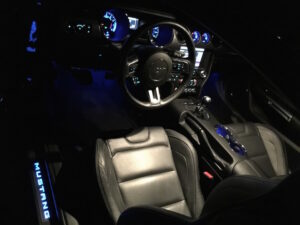 Nearly as significant is how the entire package comes together. The 2015 introduces an all-new interior and it's an astonishing evolution. Forget hard plastics and "how much did this cost" interior trims. Leather, soft plastics, quality switchgear and outstanding layout redefine what to expect from Ford. It's impossible to overstate how night and day the cabin truly is from other Mustangs I've driven. This is no longer just a dragster, but rather a genuinely beautiful place to spend time.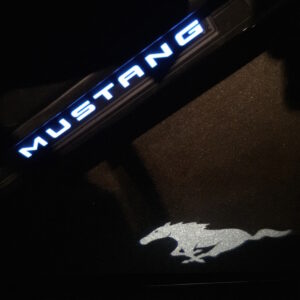 In addition to quality materials, a few small details always caught my eye. The "Ground Speed" text on the speedometer, the pony silhouette flood lights, the toggle switches for mode selection and A/C controls… they all add up to make the package feel expensive and very well designed.
At this point, you may be getting ready to call a dealer and arrange a test drive. Before you do so, let's revisit that word "expensive". It is entirely possible, without trying particularly hard, to spec a $45k Mustang GT. Unless you feel compelled, there's really no reason to drop that kind of cash on a 'standard' GT, especially with the GT350 right around the corner.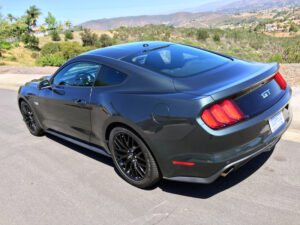 Instead, I recommend a more measured approach. Start with a base GT Fastback and add in the GT Performance Package and Recaro Seat package. Done. That's a track ready, nicely trimmed GT for $37,290. No matter how you look at it, that's a pretty terrific bargain for a 450 hp missile. One word of caution: my tester had the Recaro seats and while I loved them, they may be a little tight for the larger gentlemen. It's worth trying them out before ordering.
The 2015 GT is outrageously fast, a relative steal for the price, has a phenomenal interior and now offers a suspension setup ready for the twisties. Is there a downside? Other than hefty weight and a tiny back seat, both hardly deal breakers for most prospective buyers, this Mustang truly is an every day, every season, every trip all-rounder.
The only serious negative is that there isn't one currently sitting in my driveway. Yet.
Please follow me on Twitter, Facebook, and Instagram, and read my other car reviews at dukesdrive.com.
On The Radio
I'm also a co-host on the syndicated radio car show "The Drive", hosted by my Motorz co-host, Alan Taylor. Here's what we said about the 2015 Ford Mustang GT on the air! Start listening to the segment at 1:34 into this broadcast.
May 16, 2015
Photos
Summary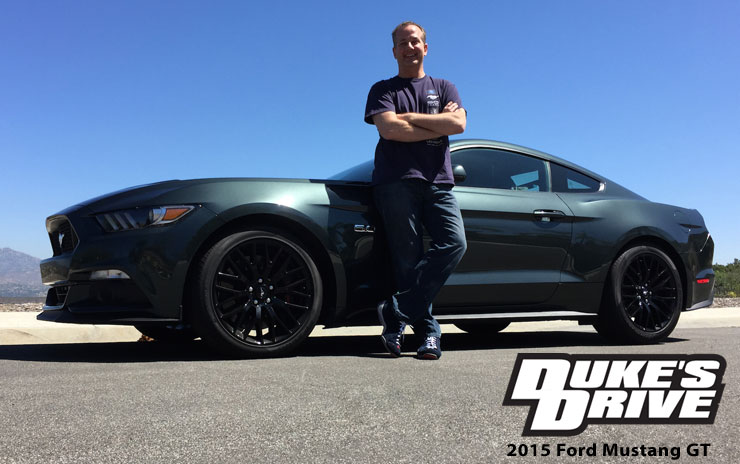 Duke's Drive: 2015 Ford Mustang GT
Description
The 2015 GT is outrageously fast, a relative steal for the price, has a phenomenal interior and now offers a suspension setup ready for the twisties.
Chris Duke
No Replies to "Duke's Drive: 2015 Ford Mustang GT Review"
---