May 2, 2016
Duke's Drive: 2016 Ram 1500 Express Quad Cab 4×2 Review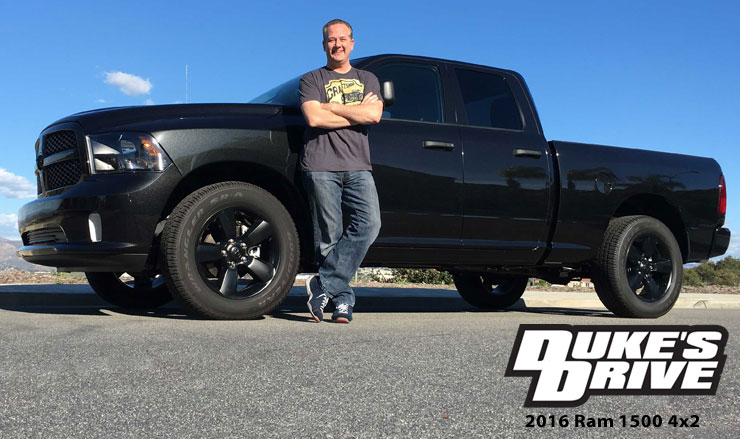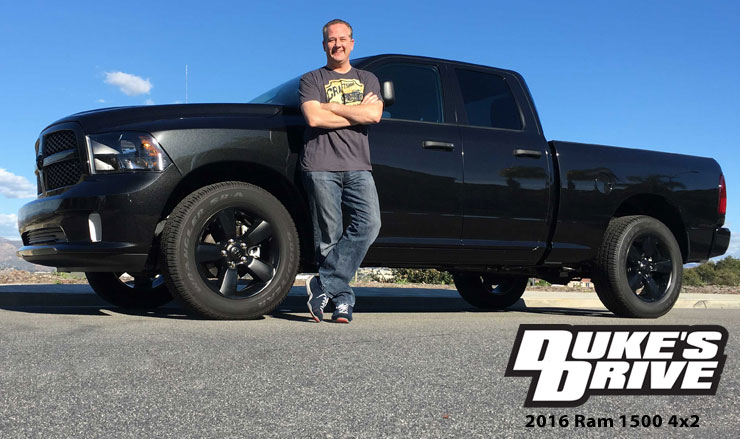 Duke's Drive is all about my experiences with driving new vehicles. It truly is a privilege to be able to drive a brand new vehicle for a week and share my thoughts with you. It is a responsibility that I don't take lightly, or for granted. I know the pains of wanting to test-drive a vehicle you're interested in buying, and it's not an enjoyable experience. These are the stories of my experiences.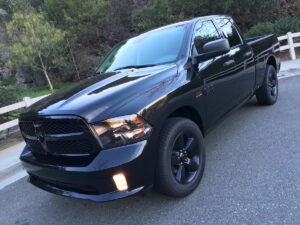 As a longtime F-150 fan and driver, my concept of the ideal pickup truck has always been pretty well defined. From power to appearance and overall capabilities, the iconic Ford has long been without rival in my mind. However, over the decades, the competition has been growing increasingly tough. With the 2016 Ram 1500, Dodge clearly had one thing in mind: take a chunk out of F-150 orders. Does this latest incarnation of the long-time Blue Oval rival have what it takes? For this Duke's Drive, I decided to find out.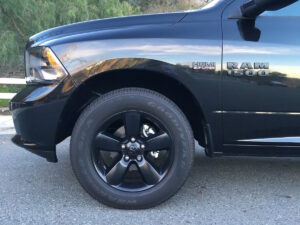 First impression: this is a seriously good looking truck. With the blacked out trim, wheels and grille, my 5.7L Ram 1500 4×2 immediately looked the part. Murdering out a truck is a very hit and miss gamble, but Dodge hit it right on the mark with this one. Walking around back, I was also pretty thrilled to see a factory spray-in bedliner. That's rarely offered from an OEM and is a big time and money saver (as opposed to buying and installing from the aftermarket). Curiously, the ride height is surprisingly tall for a RWD truck. It felt almost 4WD in nature, which isn't typical for 2WD.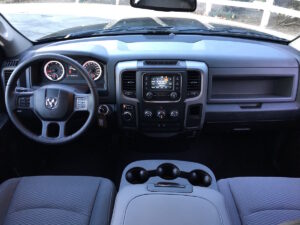 Stepping inside, the "Express" part of my Express Quad Cab 4×2 became apparent very quickly. This is a bare, bare bones interior. No backup camera, no push button start, manual cloth seats, etc. If you're looking for a very basic truck, look no further. Which, for a $30k V8 pickup, is more than understandable. But my tester came to a total of $37k, which starts to make the plain interior seem a little less fitting. It also doesn't help that the rear seat-backs are nearly vertical, which won't produce many compliments from passengers on long journeys.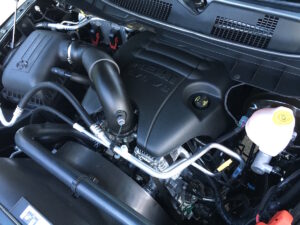 But, if you're buying a truck only for capabilities, you might not care about the above. In which case, good news: the 5.7L HEMI V8 is more than up to the task. The 395 hp on-tap provides plenty of power for hauling, while the Ram's MDS VVT technology helps maximize cruising fuel efficiency. During my time with the 1500, I averaged 17/22 MPG, a nearly perfect match for the F-150's 17/21. So nothing overly impressive, but certainly a healthy mix of power and minimal fuel consumption.
Duke's Mods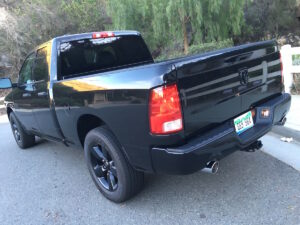 With a truck of this size and height, knowing exactly where the rear bumper stops is a challenge. I'd absolutely include room in my budget for an aftermarket reverse camera. They're surprisingly affordable and add a critical safety element when it comes to backing into spaces or navigating around a tight job site. Some will even integrate with the factory touchscreen, providing an OEM feel.
I'd also go ahead and throw in a slightly meaner exhaust. There's nothing wrong with how the HEMI V8 sounds, but it's a little muffled here. Even a moderately aggressive exhaust will wake up the 5.7L easily, providing a much more fitting soundtrack for such a capable engine.
Summary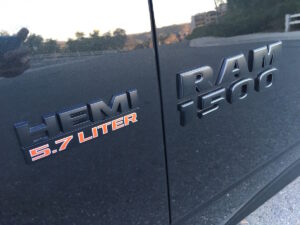 I went into this test wondering if Dodge made a truck that could convert me from my F-150. While that ended up not being the case, I absolutely understand why some buyers might take the Ram route. Though the interior left me disappointed in a $37k truck, if you check a few less exterior options, you'll have a HEMI-powered 1500 for barely over $30k, which is a bargain in anyone's book. Is it an F-150 killer? In my opinion, no. But can it be compared on equal terms with the Ford? Given how much performance is offered for a very competitive price, it's definitely worth a test drive.
Please follow me on Twitter, Facebook, and Instagram, and read my other car reviews at dukesdrive.com.
Photos
Summary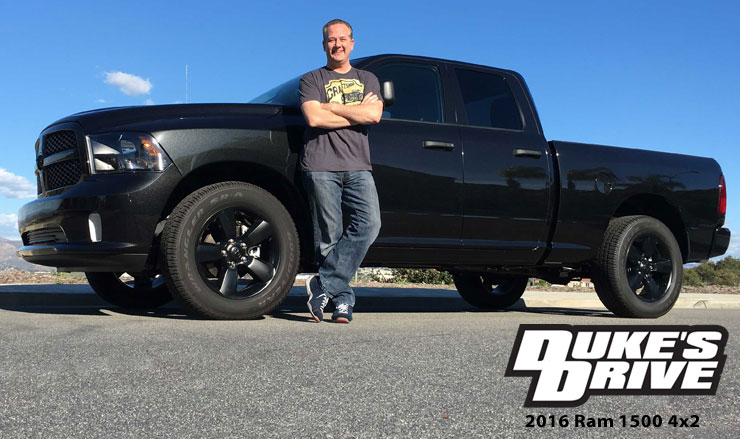 Duke's Drive: 2016 Ram 1500 Express Quad Cab 4x2
Description
Does this latest incarnation of the long-time Blue Oval rival have what it takes? For this Duke's Drive, I decided to find out.
Chris Duke
No Replies to "Duke's Drive: 2016 Ram 1500 Express Quad Cab 4x2 Review"
---