Apr 12, 2016
Duke's Drive: 2015 Jeep Renegade Review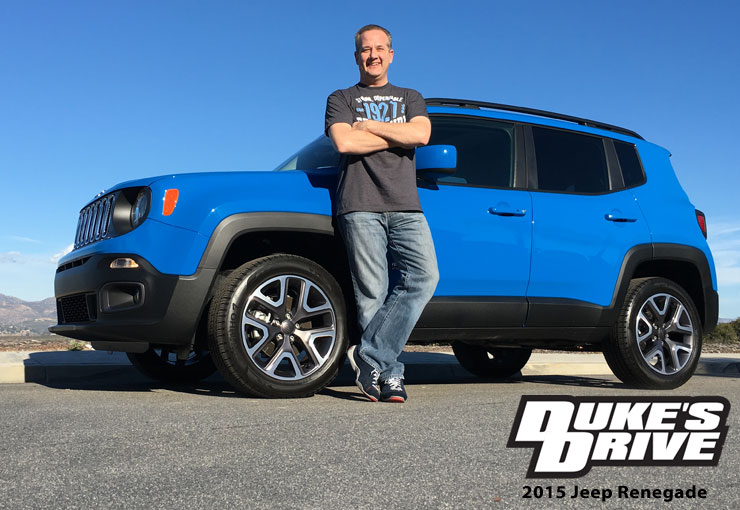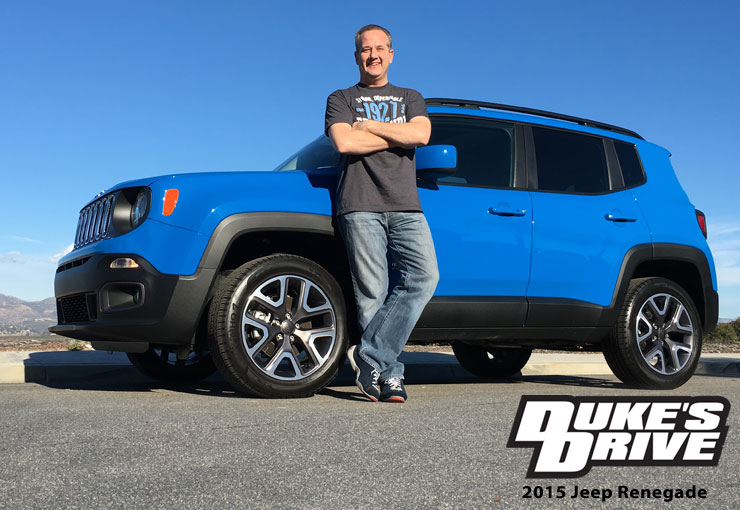 Duke's Drive is all about my experiences with driving new vehicles. It truly is a privilege to be able to drive a brand new vehicle for a week and share my thoughts with you. It is a responsibility that I don't take lightly, or for granted. I know the pains of wanting to test-drive a vehicle you're interested in buying, and it's not an enjoyable experience. These are the stories of my experiences.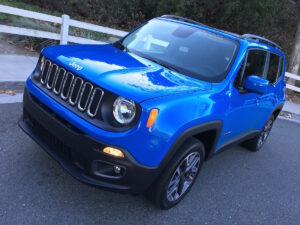 Jeep offerings have never been quite as varied as they are currently. No matter what your price point, there seems to be a 4×4 made specifically for you. The 2015 Renegade sits towards the bottom of the range and poses an interesting question: can you actually get the full-on Jeep experience for just a tick over $20,000? As a lifelong Wrangler fan, I was all too excited to find out.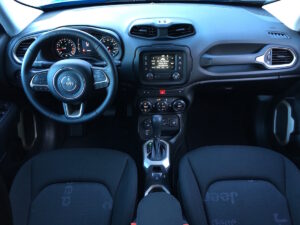 So what we have here is a 2015 Renegade Latitude 4×4. Checking the Latitude spec is highly worth the $4k markup over the $19,999 base. For that change you'll add on standard A/C, leather wrapped steering wheel with audio controls, USB port, UConnect 5.0, six speakers (vs. four), etc. In my opinion, the base Renegade is a little too base, so at minimum go for the Latitude trim. Additionally, my tester came equipped with the Customer Perferred Package 27J. It adds a ton of great options, including a cold weather package, auto A/C, multiple power outlets, nine speakers, power seats, etc.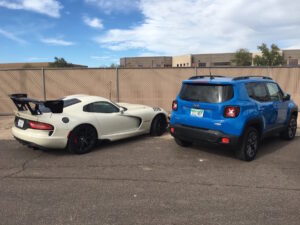 In all, my sticker read $29,515. Which is good, because for my six-hour trip (both ways) to Scottsdale for the 2016 Barrett-Jackson auction, I wanted something nicely equipped. With the Renegade, I was far from disappointed. Combined with UConnect (which I continue to love), the amped-up nine speaker system does a solid job. Additionally, I had no difficulty finding storage space. The backseat has plenty of room for both passengers and cargo, along with a nicely spacious trunk.
For an added bonus, pop out the "My Sky Power Retractable/Removable Panels" for an open top Wrangler-ish feeling. It's well implemented and makes the miles fall off incredibly fast.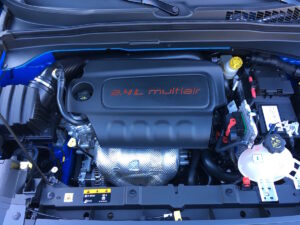 As for the powertrain, it isn't quite as thrilling. The 160 hp I-4 is nothing to write home about, nor did I expect it to be. Average 0-60 times are somewhere in the nine second range but frankly nobody buying a Renegade cares. It's plenty of power for DD responsibilities. This UTE is all about delivering the Jeep experience, which it does quite well. I didn't have a chance to test out the off-road credentials and it is important to note the Renegade isn't trail rated. Having said that, check out Google images or YouTube and you'll see these things hardly struggling when the terrain gets a little challenging. I wouldn't take it too far off course, but for mild off-road excursions, it's up to the task.
From the outside, particularly with Sierra Blue paint, this is a seriously head turning mini-SUV. Up close, you'll get a kick out of constantly finding new easter eggs littered throughout both the interior and exterior.
Duke's Mods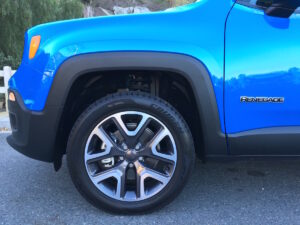 While I do quite like the overall appearance, I wouldn't mind smaller wheels with larger sidewalls. The 17″ metal doesn't seem to vibe with the off-road theme, nor are they the best option if you do plan to head off the beaten path. Grab some solid 16″ wheels made for the trails along with meatier rubber for a much more purposeful look.
I'd also go ahead and look into some slightly more hardcore suspension components. While I have no doubt the Renegade can handle mild off-roading, if you intend to take things a bit further, you'll need some upgrades to help navigate challenging terrain. While you're at it, throw in a good winch. Always an essential to have on hand for any proper off-roading.
Summary
I went into my time with the Renegade wondering if you can truly buy a quality Jeep for around $20k. To my delight, the answer is yes, with one asterisk. Instead of getting the very, very stripped base model, save up a few thousand more and go for a spec along the lines of my tester. It has everything you'll want, nothing you don't, and still keeps a hugely reasonable price tag of sub-$30k. For a budget friendly daily driver that also has the potential for going off pavement, it's hard to beat the Renegade.
Please follow me on Twitter, Facebook, and Instagram, and read my other car reviews at dukesdrive.com.
Photos
Summary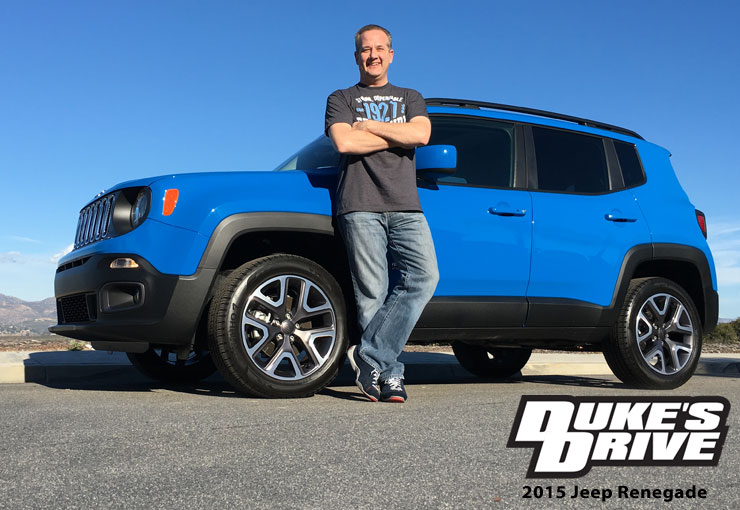 Duke's Drive: 2015 Jeep Renegade
Description
Can you actually get the full-on Jeep experience for just a tick over $20,000? As a lifelong Wrangler fan, I was all too excited to find out.
Chris Duke
No Replies to "Duke's Drive: 2015 Jeep Renegade Review"
---