Jan 19, 2019
Duke's Drive: 2019 Ford Mustang GT Convertible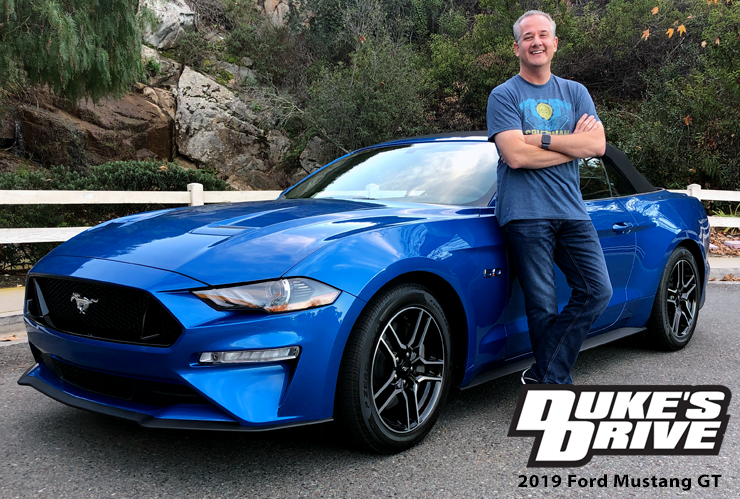 Duke's Drive is all about my experiences with driving new vehicles. It truly is a privilege to be able to drive a brand new vehicle for a week and share my thoughts with you. It is a responsibility that I don't take lightly, or for granted. I know the pains of wanting to test-drive a vehicle you're interested in buying, and it's not an enjoyable experience. These are the stories of my experiences.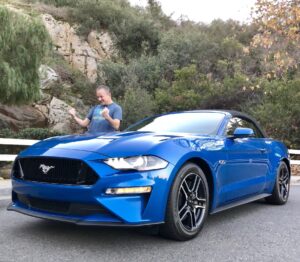 See that giant smile on my face? It's not just because I'm back in the seat of a 5.0, but also a manual transmission Ford Mustang GT 5.0. It's been a while. But wait, there's more than the 5.0. So much more. Let's go for a drive…
I live in Southern California (San Diego) which, like Los Angeles, is considered Convertible Town USA. Admittedly, I hate convertibles. They're much louder inside than a coupe, and inevitably the soft tops don't hold up over the test of time. But, they're fun. So much fun, when the mood strikes you and you throw the top down and feel the open road and closer to the environment. Let's just get this out of the way at the top of my article–this is the only thing I do not like about this car.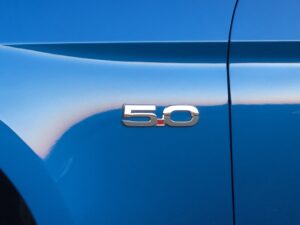 Did I mention this is also my favorite color? Ford calls it "Velocity Blue". I call it "Motorz Blue", the color I have long used in every which way possible for my TV show, Motorz. It's beautiful (to me), no matter what the lighting conditions. I digress. In addition to this awesome new blue color, they have also introduced a "Need For Green" nearly green screen color. I'll stick with my blue, thank you very much.
Ford did a fairly substantial refresh of the Mustang in 2018. For 2019, I really wasn't expecting much. The biggest change is that you can now get the awesome Active Valve Performance Exhaust along with any engine available… even the EcoBoost. This offers the ability (right from your steering wheel) to control the loudness of your exhaust from mild to wild. It's a little wordy to explain, so let's just let this bloke tell you all about it:
In that video I also briefly touch on the new California exhaust law which went into effect January 1, 2019. To see the latest, visit the SEMA Action Network website or the petition site change.org.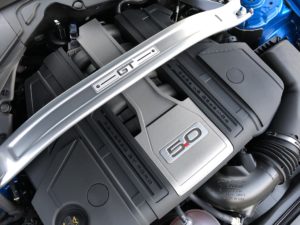 There's just nothing I enjoy better than getting behind the wheel of a V8 5.0 Mustang GT and, with a manual transmission, having full control of its power and its sound. It's a true pony car. American muscle. V8 power. I know a hybrid, then an all-electric Mustang is inevitable, but I also pray to God that there will always be a V8 Mustang. There's just nothing else in the world like it.
Please follow me on Instagram and Twitter, and read my other car reviews at dukesdrive.com.
Photos
No Replies to "Duke's Drive: 2019 Ford Mustang GT Convertible"
---