May 3, 2019
Duke's Drive: 2019 Nissan Rogue SL AWD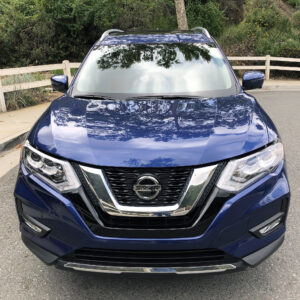 For this (and my previous car review), I decided to try something different than an article review: video reviews!
I filmed them vertically (originally intended for IGTV) at a time when only vertical video was supported, which is why this is shot in vertical format.
This is my video review of the 2019 Nissan Rogue SL AWD.
My personal highlights:
Family loved it!
ProPILOT Assist is awesome (keep your hands on the steering wheel)
The configurable cargo area is crazy. So flexible and so much room!
Loved the 360 camera and all the tech.
Watch the video below for more highlights:
Please note: future Duke's Drives will return to an article format.
No Replies to "Duke's Drive: 2019 Nissan Rogue SL AWD"
---