Apr 3, 2012
Enable AirPlay Printing With Your Existing Printers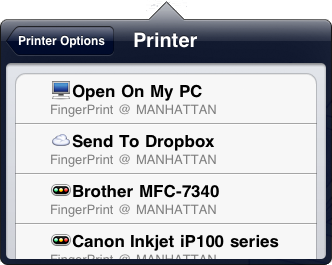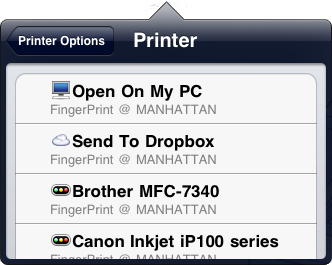 Enable AirPlay printing from all your iOS devices with all of your current printers!
After researching AirPlay-compatible printers (or lack thereof), I stumbled upon a different solution that works with your existing printers. The software is called FingerPrint that runs on your Windows or Mac desktop to act as an AirPlay host, and it works great!
Free 7 day trial, just 10 bucks–far cheaper than buying a new printer, and it works with what you've already got. Mac/Windows supported. It also supports Dropbox.
Another great feature is the "Open On My Mac/PC". This is a very quick and easy way to send a photo to your desktop, short of email or transferring it otherwise. It send it instantly, and on my Mac, it opens up the photo in the Preview app. Nice!
[
Collobos FingerPrint
]
No Replies to "Enable AirPlay Printing With Your Existing Printers"
---