Apr 3, 2012
Take Great Before & After Photos With This iOS App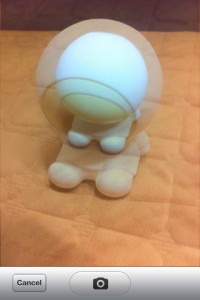 It seems like forever that I've been searching for an app that will allow me to take a photo using an existing photo for alignment. Either through my show, or other things in life, it's fun to take before and after photos without having to bust out a tripod and leave a camera in place the entire time.
While searching the Apple App Store again last week, I finally found a an app that does this. It was well hidden, since the text for it was in Korean. It's called Overlay Camera, and they have a Lite (free) version that does exactly what I want to do. The $0.99 pay version of the app adds the ability to blend the two photos (which I don't want), and adds support for a front-facing camera. For me, the free version does just what I want it to.
[qrcode]http://itunes.apple.com/us/app/overlay-camera/id498833579?mt=8[/qrcode]
You can select a photo from your camera roll to use for alignment of the new photo, control the transparency of the selected photo by swiping up and down your screen, and once you take the photo it saves it (without the overlay image) to your camera roll.
I highly recommend this app for anyone that wants to take before-and-after photos with their iPhone, iPad, iPod Touch, or any other iOS device.
No Replies to "Take Great Before & After Photos With This iOS App"
---