Oct 2, 2018
National Name Your Car Day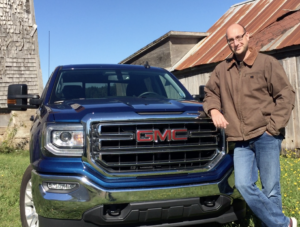 The following post was sponsored by the GM BuyPower Card from Capital One®. All opinions are my own and not directed by Capital One. To learn more about the GM BuyPower Card, click here.
For some, a car is just a car. It gets you from point A to point B, and as long as you give it its scheduled maintenance, that's where the relationship ends. For others, however, there can be a significant emotional connection. It isn't considered a pile of metal, plastic and rubber, but rather an extension of themselves. Memories are made with their vehicle. That connection can develop into a name for their car. To honor these special car owners, the National Name Your Car Day on October 2nd was born. What's in a name? A lot, it turns out.
A survey was recently commissioned by the GM BuyPower Card to find out more from 1,276 car owners. Not only did the survey determine the two most popular names given to vehicles (Betsy and Betty), but a whole lot more. For example, 51% of those surveyed estimate that they spend at least $1,000 per year on their vehicle. Furthermore, 66% of the vehicles owned by this group are at least 5 years old. With that $5,000 spent, they could have earned 5% back towards the purchase or lease of a new GM vehicle, had they used the BuyPower card for all those purchases. This can add up quickly with even more purchases on the card, making your next Betsy or Betty join your family a lot sooner!
Of the 1,276 licensed drivers surveyed 42% named their vehicles, with 73% admitting that doing so fostered a stronger bond with their vehicle. Over 75% who have named their car said they know someone else who has done it as well. There are a lot of factors that go into the name chosen. 56% indicated that make, model, color, and the vehicle's own personality are all taken into consideration. 43% wait about a month before naming their vehicle. Silver was the most popular color with a quarter of the owners surveyed.
This survey reveals some excellent information that supports why the National Name Your Car Day exists. There can be a bond between you and your vehicle that exists nowhere else in life. For some car owners, they spend more time in their vehicle than anywhere else. Just like a member of your family, whether that is a child or a pet, it makes sense to give them a name. The connection and dependency is real. For me, it's always been "Blue" or "Bluedog". What's yours? Comment below!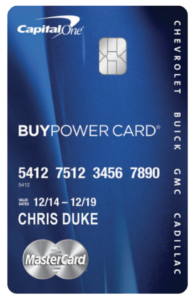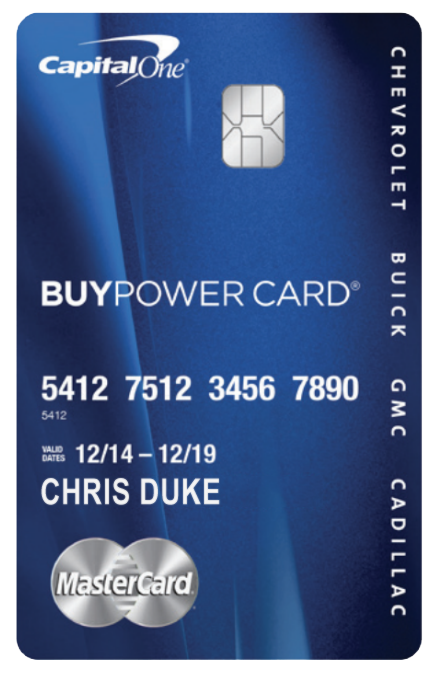 The BuyPower Card I mentioned earlier is a great way to start saving for your next "loved one." As a GM BuyPower Card cardholder, you can accumulate Earnings toward the purchase or lease of a new Chevrolet, Buick, GMC or Cadillac vehicle. Cardmembers earn 5% back on the first $5,000 of purchases each year, then 2% unlimited beyond that. Plus, there are no limits on earning, and your Earnings don't expire for the life of the account. All GM dealers participate in this program, so you don't have to worry about going to a specific dealership to redeem your Earnings!
No Replies to "National Name Your Car Day"
---