Jun 1, 2021
Places The Apple Card Does Not Work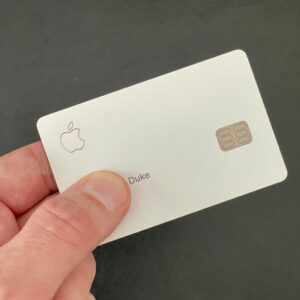 I've had the Goldman Sachs titanium Apple Card now for a few months and I love it. It's easy to manage everything with the Apple Wallet app, it's secure, but it also doesn't work at some places.
For one, it's a MasterCard (not Visa) so it's not accepted at some major retailers… the main one being CostCo, where we do a lot of shopping. Even paying with Apple Pay using the card (not handing them the physical card) doesn't work.
While I still love it (because it works at most places), it's frustrating because it has forced me to have to use a different card when it doesn't work. This post will be updated as I find more places where it simply won't work.
Places The Apple Card Does Not Work (for me)
Note: The day after I posted this article, Apple Pay had several outages which is why #7 may have failed. This is a downside to any credit card payment system, however. If I order again from there and it succeeds I'll remove it from my list.
Hopefully they will see this post and address some of the issues, so feel free to add your own done in the comments.
No Replies to "Places The Apple Card Does Not Work"
---