Mar 20, 2017
Duke's Drive: 2017 Ram 1500 Night Edition Quad Cab 4×2 Review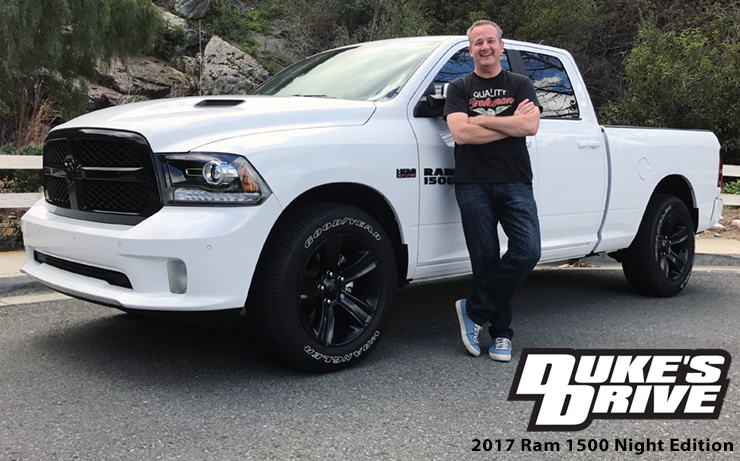 Duke's Drive is all about my experiences with driving new vehicles. It truly is a privilege to be able to drive a brand new vehicle for a week and share my thoughts with you. It is a responsibility that I don't take lightly, or for granted. I know the pains of wanting to test-drive a vehicle you're interested in buying, and it's not an enjoyable experience. These are the stories of my experiences.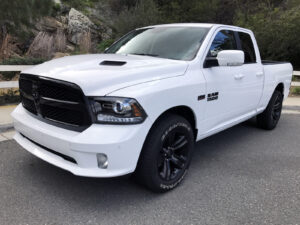 It's not often that a pickup manages to find that sweet spot between performance and functionality. True, there are options like the Ram Rebel, but what if you're not looking for something that aggressive? Less hardcore, more focused on overall utility but still with an edge? It seems that Ram had the exact buyer in mind with the 2017 1500 Night Edition 4×2. I grabbed the keys to find out if this Ram is as compelling to drive as it looks.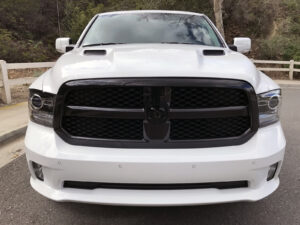 Immediate impression: when it comes to balancing a clean look with some attitude, Ram 1500, especially in Night Edition trim, hits the sweet spot. With the Challenger-inspired hood, flared nostrils and blacked out trim, this is a mean looking truck, but still realitively restrained. It looks ready to take care of business, without needing to prove anything along the way. Nicely balanced. While I was a big fan of my tester's black and white scheme, I'd also recommend checking out the optional red metallic for a genuinely head-turning look.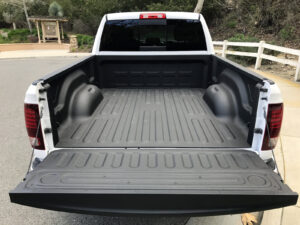 A slightly less attractive exterior element is the sheer weight of the tailgate. If you're used to power-assisted alternatives, this might take some adjustment (trust me – it's not light). Conversely, the factory spray-in bedliner is a very welcome addition, as is the LED lighting. While it's not exactly a unique offering anymore, the truck's central locking also controls the tailgate, which is always a helpful feature.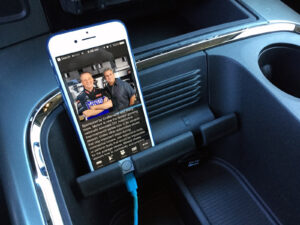 Stepping inside, the quality FCA interiors I've come to know and love transition seamlessly to the Ram 1500. The cloth/leather mix is well executed and the seat insert material was particularly nice. Overall, a very comfortable place to spend quality time. Speaking of smart design, the center console phone/tablet holder is one of the more innovative approaches I've seen recently, and one I wish was more widely available. It's not always easy to find a secure place to stow larger phones and tablets, but it's a non-issue here.
Two USB ports are also included and storage options are copious to say the least. When it comes to effectively using interior space, this is one of the best layouts I've seen.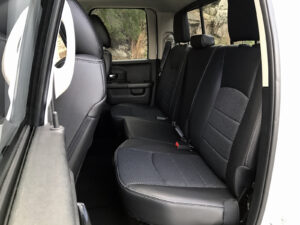 Having said that, there are a  few considerations to keep in mind. This is a fairly small quad cab, with rear legroom real estate on the limited side. There's a 12V lighter for backseat power, but that's about it for rear passenger amenities. I was also surprised to find controls for HVAC air direction missing. After some trial and error, I found out it's controlled via the UConnect touchscreen. Technically it works, but it's not quite the last word in convenience. I did like the addition of a heated steering wheel and front seats, and hopefully later models will incorporate some type of seat cooling as well.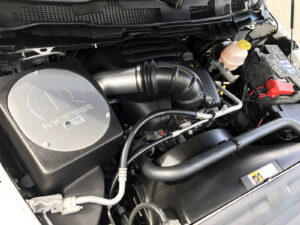 Exterior: nearly perfect. Interior: A few compromises, but overall nicely done. Then there's this truck's real party piece. The last couple of Duke's Drives I've reviewed have all had good-enough power plants. None of that compromise, thankfully, lives here. Just put your foot down and that big 5.7L HEMI V8 reels in the horizon with surprising pace. Sounds pretty phenomenal too, exiting through dual split exhaust. Be advised, if you don't like drone, you may not be the biggest fan of this fairly aggressive setup.
Duke's Mods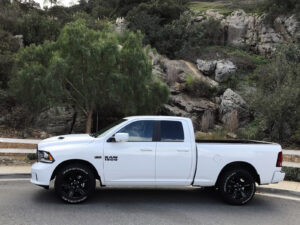 Considering how good that 5.7L V8 sounds from the factory, one of the first modifications I'd make would be a quality aftermarket exhaust. No need for trick mufflers, just a free-flowing setup to let that HEMI soundtrack come through even more clearly. I'd also consider bringing the truck down slightly. It's a big step up for a 4×2, much closer to something you'd expect from a full-on 4×4. Unless you plan on some serious off-roading, a minor drop thanks to aftermarket coilovers can add some convenience and give the 1500 a sharper profile.
Summary
Is the Ram 1500 Night Edition an ideal mix of utility and performance? It's hard to argue against.  The Ram 1500 starts at $38,195, with my loaner coming out to $46,205. That's pretty compelling, especially when you consider my tester wasn't exactly stripped (options including remote start, Alpine sound system, etc.). Plus, if you're not as interested in some of these extras but still want the Night Edition, it's an absolute steal at only $395.
In all, you can have a 5.7L HEMI pickup, with classic but purposeful looks, for at or just under $40k. No matter how you look at it, that's one heck of a great buy in my book.
Please follow me on Instagram, Facebook, and Twitter, and read my other car reviews at dukesdrive.com.
Photos
No Replies to "Duke's Drive: 2017 Ram 1500 Night Edition Quad Cab 4x2 Review"
---