Mar 12, 2016
Duke's Drive: 2015 Ford F-150 V8 SuperCrew Review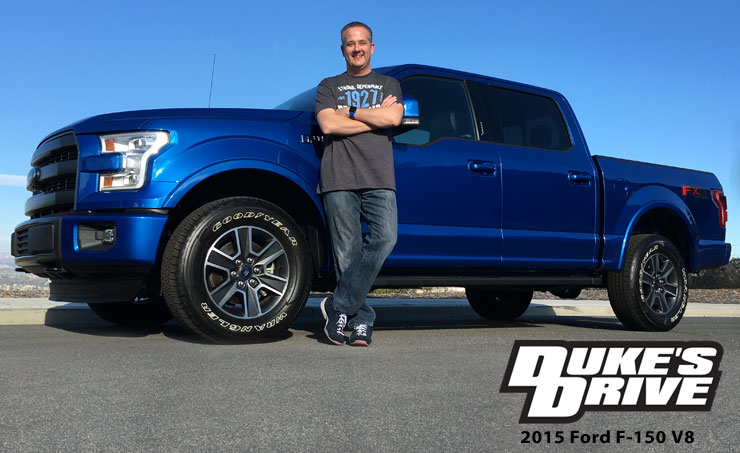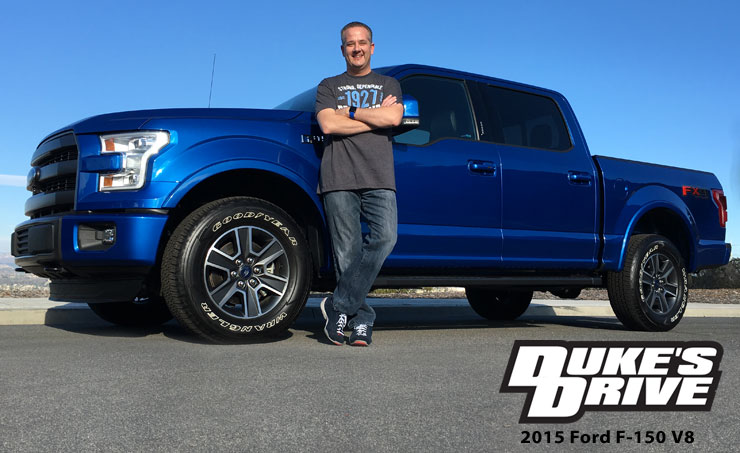 Duke's Drive is all about my experiences with driving new vehicles. It truly is a privilege to be able to drive a brand new vehicle for a week and share my thoughts with you. It is a responsibility that I don't take lightly, or for granted. I know the pains of wanting to test-drive a vehicle you're interested in buying, and it's not an enjoyable experience. These are the stories of my experiences.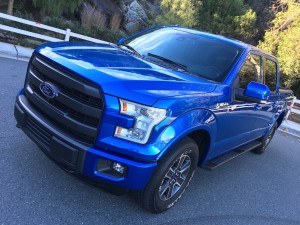 When it comes to pickups, the war between Chevy, Ford and Dodge is as fierce as they come. Though all three brands produce great trucks, I've always been partial to the F-150. America seems to agree, with Ford selling an F-150 every 30 seconds. Not building, but selling. In a runaway that makes the Blue Oval's bread and butter the best selling vehicle in the world. I've driven the 2015 EcoBoost F-150 and certainly liked it, but how does the V8 SuperCrew stack up? I grabbed the keys to find out!
From the early days of Motorz and Duke's Drive until now, I've had the chance to drive a plethora of awesome cars and trucks. But the 2015 F-150 V8 SuperCrew is the first one that has me saving up my pennies. Not kidding, this isn't only one of the best vehicles I've driven, it's my new dream truck. To begin with, there's the sheer power delivery. The EcoBoost was more than enough, but the 5.0L V8 makes every one of its 385 hp known. Not only does it sound incredible but has a rated towing capacity of 5,000 lbs. Hugely impressive considering the truck only weights about 4,400 lbs.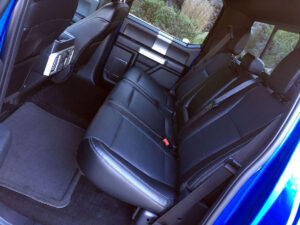 Moving inside, my family and I quickly discovered the term "SuperCrew" is not hyperbole. There is a ton of space throughout the cabin. Both leg and head room were plentiful and the center console provided a massive amount of cargo space. Should you need a little extra room, the seats fold up easily and allow for complete usage of the substantial interior.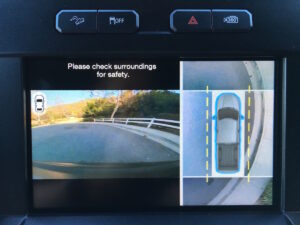 Beyond space for cargo and passengers, the F-150 is a genuinely nice place to spend serious time. The sound system is incredible but the real show-stopper is the 360 degree camera system. When activated, cameras hidden all around the truck give you a truly stunning view of every inch around you. While it doesn't stay on when the truck is moving, it's invaluable for parking and even seeing around tricky intersections. To make the deal even sweeter, during all of my time with the F-150 I couldn't find all of the cameras. They're beautifully well hidden and don't take anything away from the truck's sharp looks.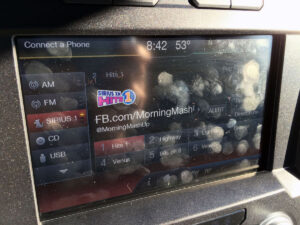 Complaints? I always seem to find a few things I'm not wild about with every review, but I had a very hard time finding any here. The only real nuisance I found was the touchscreen display's love of fingerprints. It's a magnet for them and they can remain fairly visible. So fingerprints show up on the touchscreen: and that's all I've got. Seriously, this truck is actually that good.
Duke's Mods
Considering how bang-on perfect the V8 SuperCrew is from the factory, I'd spend aftermarket dollars on parts to compliment the F-150's capabilities, not necessarily replace them. For example, if you're taking your truck off road or into some challenging terrain, it's well worth picking up a quality winch, tucked away inside an aftermarket bumper. I've installed a variety of them on my Motorz project vehicles and would highly recommend installing one on a pickup. Not only can it get you out of trouble, but can be indispensable in helping someone else get out of a bad situation.
Additionally, I wouldn't mind having an aftermarket exhaust on this bad-boy 5.0L. The V8 sounds exactly as good as you think, so adding a few extra decibels and helping it breathe easier is a win-win. Since the F-150 is so widely produced, you'll have no trouble finding the exact type of exhaust look, sound and quality you want.
Summary
I've always been hesitant to call any vehicle perfect, but the 2015 F-150 V8 SuperCrew is pretty much there. It looks incredible (especially in this blue), has power for days, a cavernous interior, relatively light curb weight and incredibly cool integrated technology. It even comes standard with a spray-in bedliner. I genuinely don't know what more you could ask of a truck. The MSRP can climb quickly, but stick only to the options you need and you can stay pretty close to the $34,140 base.
Without question, this outstanding Ford gets my seal of approval and, hopefully soon, a spot in my driveway. Time to start counting those pennies….
Please follow me on Twitter, Facebook, and Instagram, and read my other car reviews at dukesdrive.com.
Photos
Summary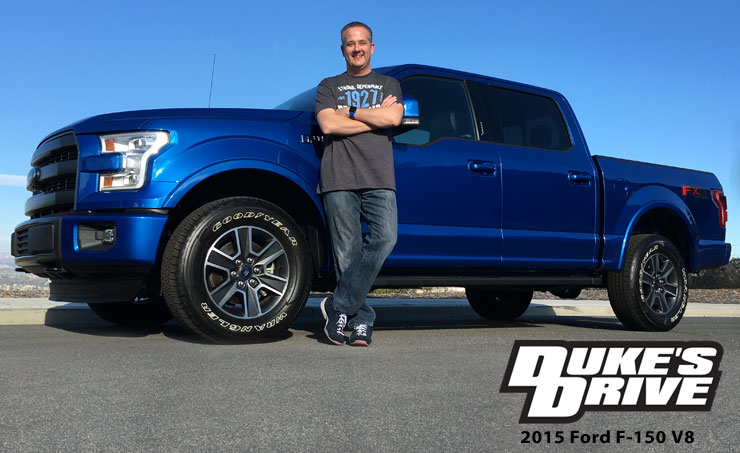 Duke's Drive: 2015 Ford F-150 V8 SuperCrew
Description
I've driven the 2015 EcoBoost F-150 and certainly liked it, but how does the V8 SuperCrew stack up? I grabbed the keys to find out!
Chris Duke
No Replies to "Duke's Drive: 2015 Ford F-150 V8 SuperCrew Review"
---