Apr 23, 2019
Tool Talk LIVE on FOX 5: Craftsman V60 Outdoor Tools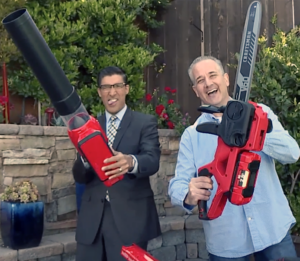 This live FOX 5 San Diego Morning Show "Tool Talk" segment aired 4/23/19 and featured the complete line of V60 tools from CRAFTSMAN. Huge thanks to Raoul Martinez and the entire FOX 5 News team for their help making this possible! I had a great time!
BUY
V60 Chainsaw
V60 Hedge Trimmer
V60 String Trimmer
V60 Leaf Blower
V60 Self-Propelled Mower
V60 Push Mower
Merch
Please help support and promote my show! Shirts are now available at Amazon Prime. Click here to shop or search Amazon for "Tool Talk Duke".
No Replies to "Tool Talk LIVE on FOX 5: Craftsman V60 Outdoor Tools"
---