Dec 13, 2016
Duke's Drive: 2016 Ford Explorer Platinum Edition Review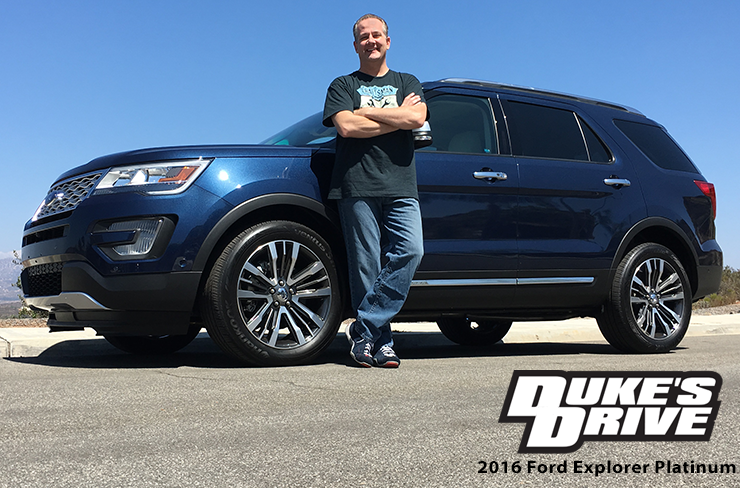 Duke's Drive is all about my experiences with driving new vehicles. It truly is a privilege to be able to drive a brand new vehicle for a week and share my thoughts with you. It is a responsibility that I don't take lightly, or for granted. I know the pains of wanting to test-drive a vehicle you're interested in buying, and it's not an enjoyable experience. These are the stories of my experiences.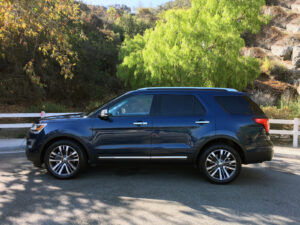 The Ford Explorer SUV was introduced in 1990. Ford's five generations of one of the most recognized SUVs on the road has become a part of our culture for 25 years now. Every generation is iconic, and every one is easily recognizable on the road. While the styling of this Sport Utility Vehicle became more crossover-like in appearance with the fifth generation introduced in 2011, make no mistake about it… this is still a full size SUV.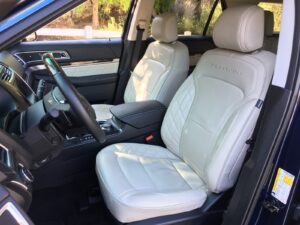 I recently test drove Ford's Platinum Edition 2016 F-150, so I was curious as to whether the luxury top-of-the line appearance of the Platinum F-150 carried over to the Platinum Explorer. Ford dropped one off for me in "blue jeans" blue with a "nirvana" soft cream leather interior to play with for a week to find out. Driven at $54,750 with only $845 in upgrades for the 2nd row bucket seats and additional 2nd row console, I was eager to toss the family into the new truckster-for-a-week to find out.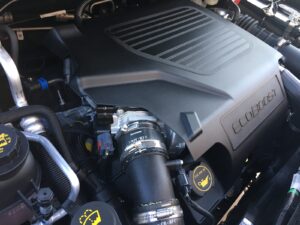 Immediately I noticed this was not your typical Explorer. First off, it's a 4WD with the 3.5L V6 EcoBoost engine and 6-speed automatic transmission. Plenty of power for this SUV, considering it's the exact same powerplant in the full size F-150 truck I recently drove. I loved the blue color, the 20″ wheels and chrome exhaust tips, not to mention the LED headlights and tail lamps. Oh, what's that up on top? One of those mega moon roofs? Yussssss. I cracked open the door to see what was inside…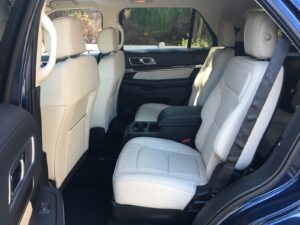 I was immediately taken back by the nearly white "nirvana" leather seats. Ford says they're "medium soft cream", but all I could think about were the messes my kids make and what their car seats used to do to the leather in our vehicles. But it was absolutely beautiful! I couldn't wait to look further inside. The 2nd row ($845 worth of upgrades as I mentioned) was worth it. I know, I know.. I didn't pay for it, but I would. It just made the whole interior look less SUVish and less "let's pile the whole neighborhood in our car and go to the theater." Luxury. Not station wagon.
After I got over the spacious interior, I hopped into the driver's seat. Wow, this feels nice. Comfortable bucket seats with heating and cooling. I crank up the Sony premium audio system and where oh where does all this great sound come from? With Phil Collins (or was it Journey?) blaring, my daughter immediately piles into the 2nd row to check it out. Then the third row. "Daddy, turn it down!" It was "In the air tonight" (or was it "Don't stop believin'"?) I turn it up. Rebel Dad.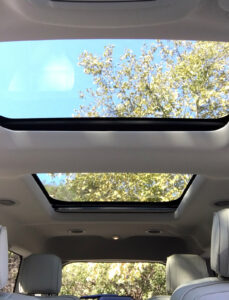 The interior looks and feels so nice. Open up that sky theater moon roof all the way, and it really shines. I fire it up and take it for my first drive. I immediately notice the 180-degree front camera and the rear backup camera is there, of course. Handy. It has AAC (Adaptive Cruise Control)! Nice. That's one of my favorites for long road trips. I'm already sold on that, but what else does this 5th gen Explorer have to offer? Lane keeping system. Remote start. Hill descent control. Park assist. Trailer sway control? Wow. But wait… SYNC 2? Why, Ford, why? I loved the Sync 3 in the Platinum F-150, but why SYNC 2 in the Platinum Explorer? It's so laggy and the user interface is so, well, cumbersome. Please update!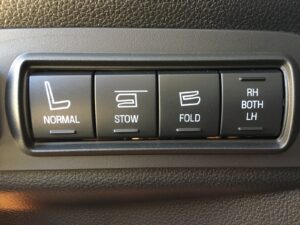 After my brief cruise in the latest family swagger wagon / truckster, I had to see what else Ford's high end Explorer had to offer. I open the tailgate using the key fob and check out the 3rd row seats. There are some buttons here on the left. What do they do? "Normal", "Stow", "Fold", and a toggle switch for "RH BOTH LH". I press everything (because that's what I do) and lo and behold, these fancy buttons allow me to fold up or completely stow either the right or left seats, or both, with a touch of a button! So cool, and so easy. I couldn't stop "testing" these out. With both 3rd row seats completely stowed to "dance floor" mode, I could see my CostCo trips getting more expensive.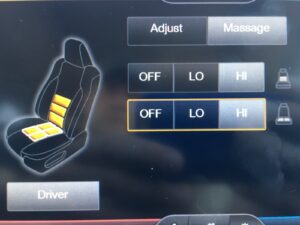 Then there's this. Um, how do I explain what "this" is. Right. So, there are standard front seat heaters and cooling. That's not so unusual these days. "Butt" these also have massagers? I figured they were some under-powered, underwhelming seat vibrators. Ah… no. Both seats employ, at the touch of a button, very nice back massagers built into the seat backs. "Butt" then there are the seat bottoms. It is literally like having your own personal masseuse kneading your buttcheekies (as my daughter calls them) while you drive. I don't know the mechanics behind this, but I know it's fairly serious. While it's kneading away, I can hear a small air compressor pump filling up an air tank. I don't know where Ford hid it, but I do know that I have an air masseuse on board! And it's available on command! It is incredible.
Duke's Mods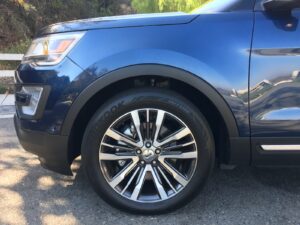 Like it's F-150 Platinum edition big brother, it's hard to suggest many aftermarket modifications. Ford really did a top-notch job on the interior and the exterior of this premium trim-level Explorer. I would consider opening up the front end with an aftermarket intake and the back end with a cat-back exhaust kit, and perhaps throw on a new set of wheels and tires to make it your own.
Summary
The 2016 Ford Platinum Explorer 4WD is an incredibly capable SUV that the entire family will enjoy. Inside and out, it's clear that Ford put all the effort into making a well rounded family mover that not only looks great, but has the performance and features that every family demands.
Please follow me on Twitter, Facebook, and Instagram, and read my other car reviews at dukesdrive.com.
Photos
Summary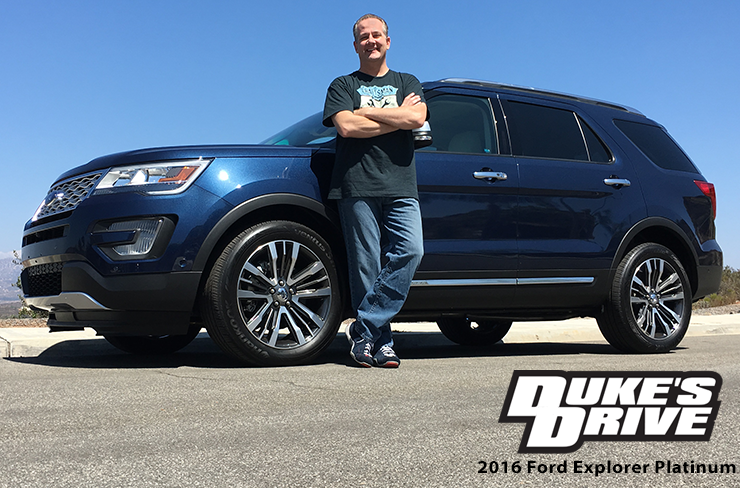 Duke's Drive: 2016 Ford Explorer Platinum
Description
The 2016 Ford Platinum Explorer 4WD is an incredibly capable SUV that the entire family will enjoy. Inside and out, it's clear that Ford put all the effort into making a well rounded family mover that not only looks great, but has the performance and features that every family demands.
Chris Duke
No Replies to "Duke's Drive: 2016 Ford Explorer Platinum Edition Review"
---