Aug 23, 2015
Duke's Drive: 2015 Jeep Cherokee Limited 4×4 Review Review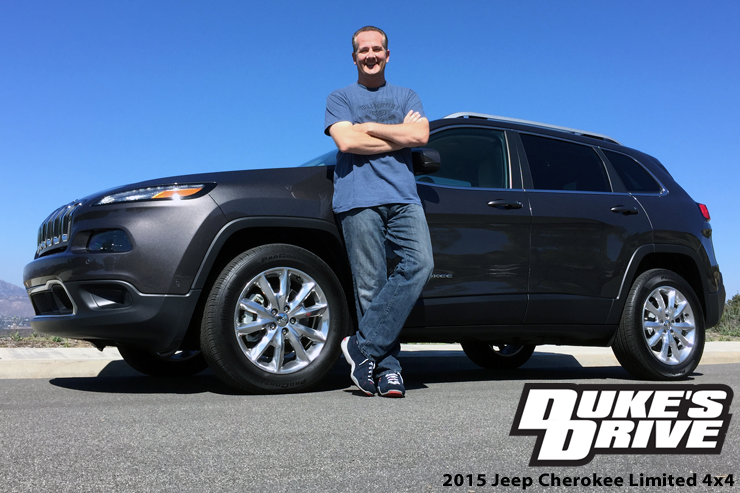 Duke's Drive is all about my experiences with driving new vehicles. It truly is a privilege to be able to drive a brand new vehicle for a week and share my thoughts with you. It is a responsibility that I don't take lightly, or for granted. I know the pains of wanting to test-drive a vehicle you're interested in buying, and it's not an enjoyable experience. These are the stories of my experiences.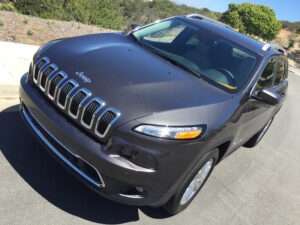 After having a Dodge Charger R/T Scat Pack for over 1,000 miles, anything short of a Hellcat seemed destined to be underwhelming. So when I was given the keys to a 2015 Jeep Cherokee Limited 4×4, I kept my expectations at a very reasonable level. Though the 3.2L V6 isn't exactly the fire-breathing monster of the Charger, this Jeep highly impressed in a different area: technology.
When you think Jeep SUV, specifically Cherokee, your first thought likely isn't that it's leading the charge in auto tech. Neither was mine. It took very little time for that misconception to be corrected. As much as I adore launch control (like that of the Charger, 2015 Mustang, etc). to be brutally honest, it isn't exactly the most useful feature. This Cherokee, on the other hand, features tech you'll be using every time you drive it. From active cruise control to lane departure warning and more, I found myself quickly using the Jeep's advanced systems at every opportunity.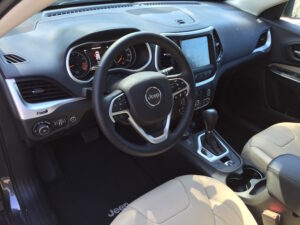 The active cruise control (ACC) is epic. By using radar systems integrated into the front bumper, the Cherokee locks-on to the vehicle in front of you on the highway. Simply select the following distance you would like and leave the throttle/braking to ACC. Should the car in front come to a stop, the Jeep will follow suit. Hit stop-and-go traffic? Not a problem, the Cherokee will smoothly follow the actions of the vehicle in front. I can't overstate how phenomenally well it all works. It's incredibly convenient, safe and leaves you simply to do the steering. For those of us with a regular commute, especially a lengthy one, ACC will make a huge difference in every journey to and from work.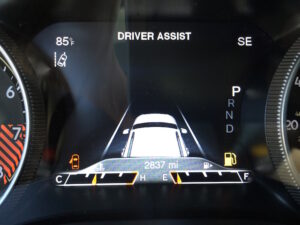 I was also impressed with the lane departure warning. Known as "LaneSense" in Jeep speak, the concept is simple but remarkably effective. Much like a pilot's control stick will vibrate in the instance of a stall, LaneSense gently provides minimal turning resistance to the steering wheel to let you know if you've crossed lane markers. It's a handy feature for keeping your focus up on lengthy drives. If you're using a blinker, the system is temporarily disabled (to avoid any annoyance during frequent lane changes). Very cool stuff.
Speaking of annoying, there is one tech feature here I'm not particularly wild about. As with a growing number of new vehicles, the 2015 Cherokee Limited offers an optional engine auto start/stop feature. As the name implies, whenever you come to a stop for more than a few seconds, the engine will automatically shut down. Tap the gas and it will nearly instantaneously restart, sending you on your way with minimal delay. My issues with it are 1. price ($1,750) and 2. actual convenience. Nearly two-grand is a pretty big ask, although Jeep does say start/stop increases fuel efficiency by around 3%, eventually paying for itself.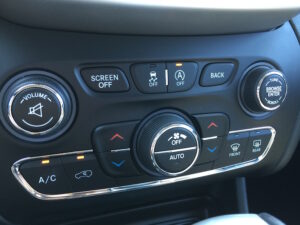 If cost isn't a turn off, the mild annoyance factor (at least in my experience) likely will be. Though the system does operate pretty seamlessly, there still is a small delay when you hit the gas after shutoff. It is minor but after enough times I found myself disabling the system, which can be done simply via the central dash instrument panel. My recommendation is to take an extended test drive with plenty of stops before making your decision on the option.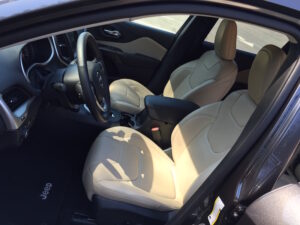 Beyond the tech, I found the interior in general to be a very nice place to spend time. It reminded me in many ways of the Grand Cherokee SRT I drove previously. The heating and cooling seats would feel at home in a much more expensive Land Rover and the lumbar function is surprisingly effective. Using a 'joystick' on the side of the seat back, you can not only adjust the amount of support, but also where it is focused vertically along the seat back. The ability to adjust lumbar so throughly was definitely welcomed, and new to the vehicles I have driven thus far.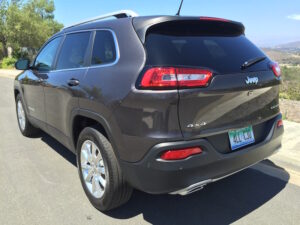 Ready for the best news? This 2015 Jeep Cherokee Limited is remarkably well priced. It starts at a pretty low $30,895 and can be had in the same spec as the vehicle I tested for $38,715. That's pretty outstanding value for money, considering you're getting a large 4×4 SUV, nine speed auto transmission, legendary Jeep ruggedness, tons of technology and a very healthy V6 powertrain. Ditch the auto start/stop and you'll arrive at an even more agreeable figure.
Does it receive the Duke's Drive seal of approval? In this spec, I'd say so. Beyond what I mentioned above, it also incorporates a few of my favorite Chrysler-brand family features. As always, I adore the UConnect infotainment system, keyless entry is incredibly handy, and parking assist is hard to do without. More importantly, this one easily received the Duke family sign-off, and if you're looking to purchase a large 4×4, having a ride the entire family is good with makes every journey that much more enjoyable.
No, it's not a Charger R/T Scat Pack. But for a host of equally compelling reasons, I'd recommend it just as highly.
Please follow me on Twitter, Facebook, and Instagram, and read my other car reviews at dukesdrive.com.
On The Radio
I'm also a co-host on the syndicated radio car show "The Drive", hosted by my Motorz co-host, Alan Taylor. Here's what we said about the 2015 Jeep Cherokee Limited 4×4 on the air!
October 17, 2015
Photos
Summary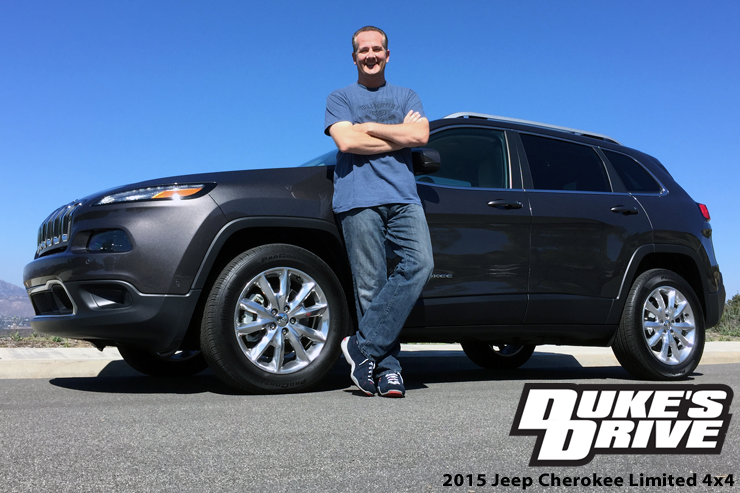 Duke's Drive: 2015 Jeep Cherokee Limited 4x4
Description
The 2015 Jeep Cherokee Limited 4x4 highly impressed me in an area I wasn't expecting to be impressed by: technology.
Chris Duke
No Replies to "Duke's Drive: 2015 Jeep Cherokee Limited 4x4 Review Review"
---