Aug 24, 2016
Duke's Drive: 2016 Chrysler 300S HEMI Alloy Edition Review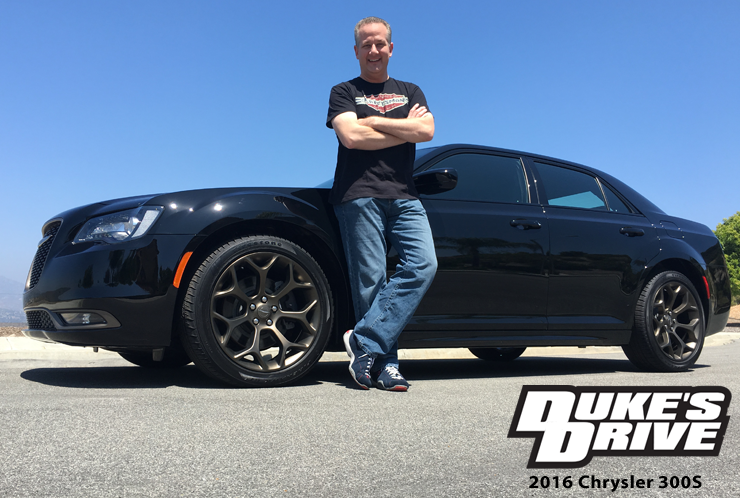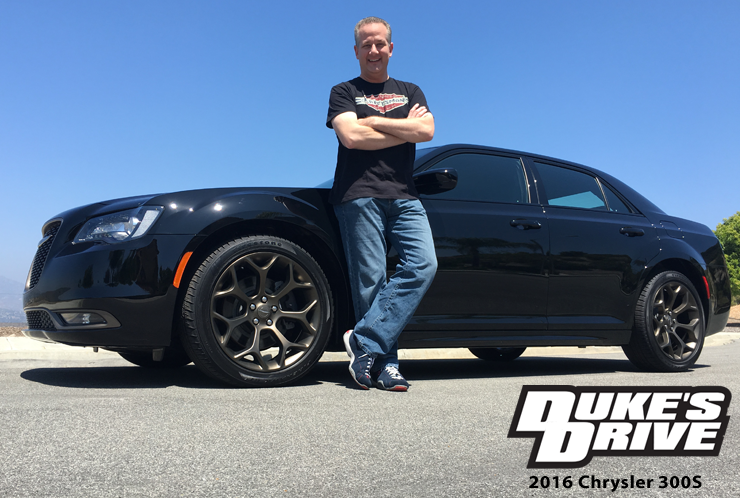 Duke's Drive is all about my experiences with driving new vehicles. It truly is a privilege to be able to drive a brand new vehicle for a week and share my thoughts with you. It is a responsibility that I don't take lightly, or for granted. I know the pains of wanting to test-drive a vehicle you're interested in buying, and it's not an enjoyable experience. These are the stories of my experiences.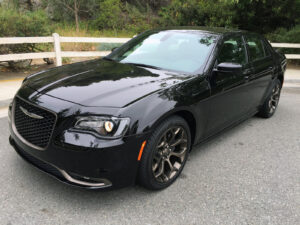 It's not common to come across a car that does everything. But the more I looked over the spec sheet of my 2016 Chrysler 300S tester, I struggled to find a weak spot. Performance, luxury, style… it seemed to check every box. Though more than a few sports-luxury sedans claim to appeal to every need, almost all are compromised in at least some way. Is the 2016 300S one of the rare exceptions? After spending some quality time with this American powerhouse, here are my takeaways…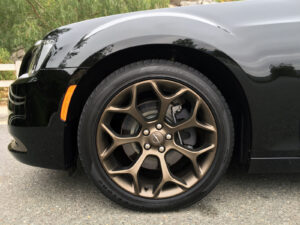 Immediate impression: this is an obnoxiously good looking car. The 300S is attractive on its own, but when paired with the Alloy Package, it really does become calendar material. First up, can we talk about how stunning those 20″x8″ bronze painted wheels are? Deep gold/bronze doesn't always work, but with the right wheel design and body color, it can redefine a car's presence. That's certainly the case here. Just an absolute jaw-dropper of the first order.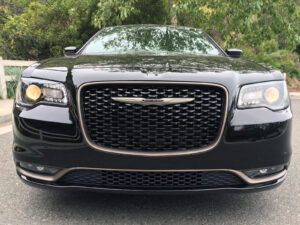 In addition to the gorgeous metal, the Alloy Package adds a bevy of other touches, including unique badging, floor mats, surround and grille, analog clock (because classy) and, most importantly, 4-wheel independent performance suspension. It's a slightly costly option at $3,000, but considering everything you're getting for the money, I can't recommend it highly enough.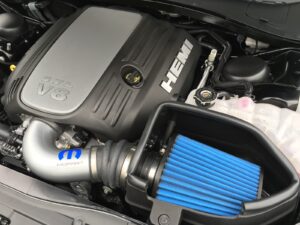 So the exterior is a solid home run. But it isn't the best part of this beast. Pop the hood and you're greeted by a 5.7L V8 HEMI tower-of-power. This animal puts out 363 hp and 394 lb-ft. torque. That's very nearly muscle car territory, and the results of that power make themselves known. Anytime the mood takes you, almost regardless of gear or speed, slam your foot to the carpet and the 300S bolts. The torque is available whenever needed, making passing or even just bombing through your favorite roads an absolute blast. It may have a Chrysler badge, but clearly some Challenger DNA found its way into this luxury sedan.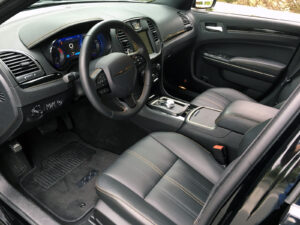 So far, the looks are stunning and the power addictive. Is the interior where we suddenly stumble on weak points? Good news, my friends – definitely not the case. While I'm still not a fan of the "joystick" shift knob, the overall interior layout and material selection is top grade. As I've written about with other FCA vehicles, the Beats Audio sound system continues to exceed even lofty expectations. When you're not listening to the V8 growl, cruising with the Beats Audio cranked up is hard to beat. Further adding to the premium atmosphere are the beautiful gauges, particularly at night. They wouldn't look out of place on a car a few times this pricey.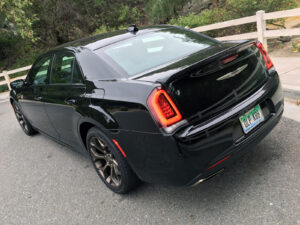 Speaking of price, my 300S tester came in at a total of $40,460. That's right around other earlier 300 models I've driven, but you're getting a more complete experience. As the former owner of a 1st-gen 2006 300C, I can safely say this 2016 keeps everything that was great about that first model, while adding even more style, performance and comfort. Think about it this way: for a base 2016 Audi A4, you're paying at least $35,900 and walking away with a basic interior and 220 hp. For just a few thousand more, the 300S delivers an S4-rivaling packaging for a fraction of the price.
Duke's Mods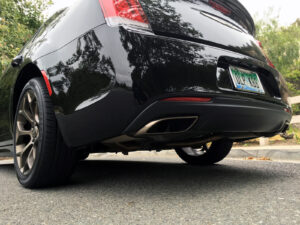 With an engine that sounds this good, one of the first items I'd take care of is helping it breathe as freely as possible. Specifically, a quality intake and exhaust setup. If you haven't heard a 300S with an aggressive exhaust, it's time to head to YouTube. This V8 HEMI loves to sing and what an intoxicating song it is. You might be amazed at how much personality is hidden just beneath the surface, and a solid intake/exhaust combo brings it out in spades.
As for the exterior, not much is needed. For a more purposeful stance, I'd likely add mild lowering springs to remove the factory wheel gap. Given that the 300 pulls off a sharp blend of muscle car and Rolls-Royce, I'd also add moderate window tint to complete the sleek-yet-aggressive look.
Summary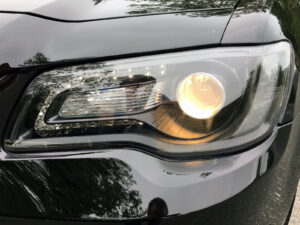 Given all the areas in which the 2016 300S aims out to excel in, I was slightly weary it would fall victim to being "jack of all trades but master of none." Instead, this uniquely American alternative to German hot sedans isn't only far better value for money – it's also significantly more entertaining. With enough tech to keep you occupied and more than adequate power to endanger your driving record, the 300S is a rare breed that has no meaningful faults. Throw in a highly reasonable price tag at just a tick over $40,000, and it stands virtually without equal in its class.
Please follow me on Twitter, Facebook, and Instagram, and read my other car reviews at dukesdrive.com.
Photos
Summary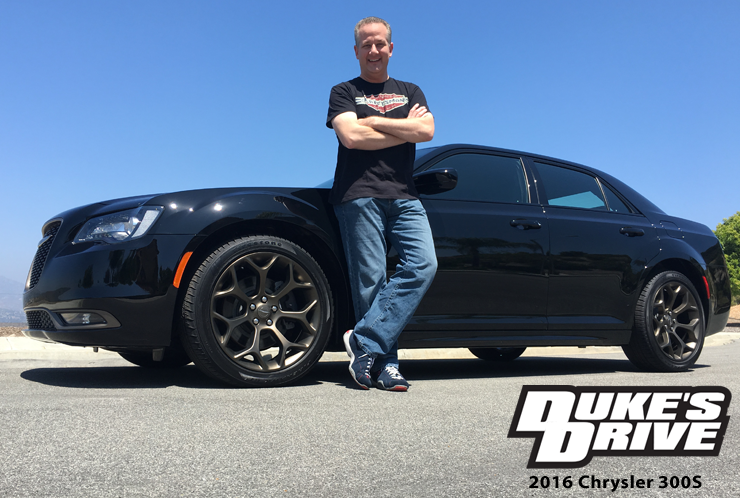 Duke's Drive: 2016 Chrysler 300S HEMI Alloy Edition
Description
With enough tech to keep you occupied and more than adequate power to endanger your driving record, the 2016 Chrysler 300S is a rare breed that has no meaningful faults.
Chris Duke
No Replies to "Duke's Drive: 2016 Chrysler 300S HEMI Alloy Edition Review"
---