Nov 19, 2020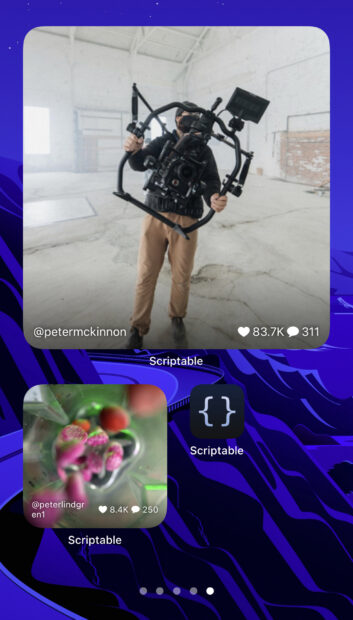 With the introduction of widgets in iOS 14, users can finally customize their home screen pages. You might be wondering how to add a widget to showcase your favorite Instagram account's latest photos. Here are 15 quick and easy steps to do it.
Download the free Scriptable app by Simon B. Støvring in the App Store

Click the Gallery tab (bottom right)
Look for "Instagram Latest Posts"
Click the Get
...
(more)